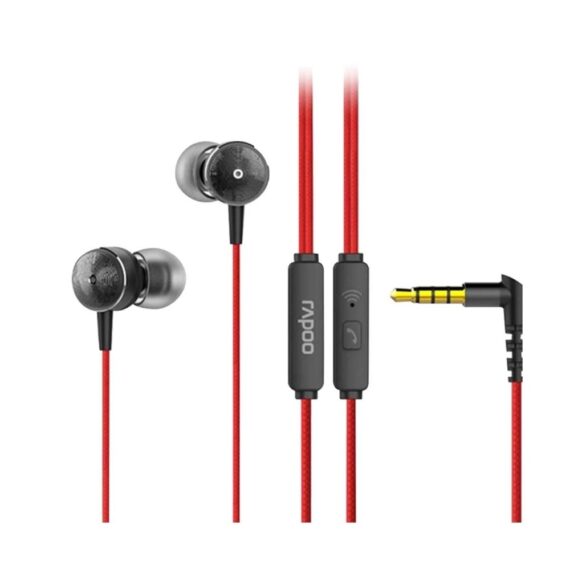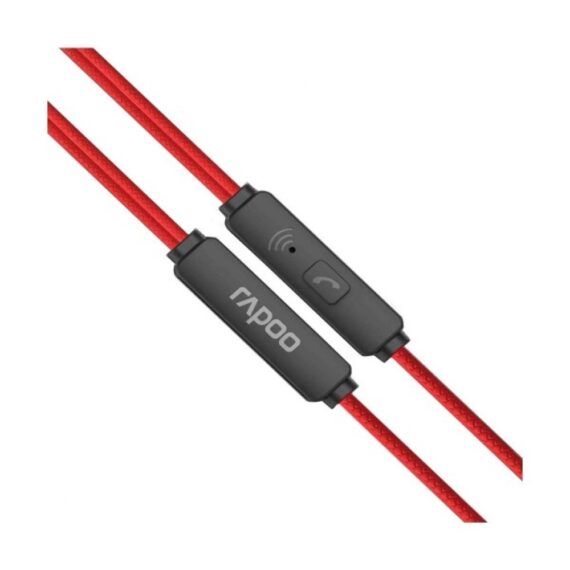 Rapoo EP28 In Ear Red Wired Headphones with mic 19176
Get ready to upgrade your audio with the Rapoo EP28 In-Ear Wired Earphones. These earphones bring you pristine sound with an aluminum alloy sound chamber, versatile in-line control, and great comfort. With features like oxygen-free copper cable, multi-function control, ergonomic design, realistic and natural sound, and a built-in microphone for voice calls, the EP28 is a great companion for your daily music listening and voice calls.
Enquire Now
Description
Oxygen-Free Copper Cable: Uncompromised Sound Quality
Experience sound in its purest form with the EP28's oxygen-free copper cable. Oxygen-free Copper is extremely pure copper with very little oxygen content. They have less than 0.0005% oxygen and a typical copper grade of 99.99%. Due to reduced oxygen content, these cables offer higher electrical conductivity, so your audio is delivered with more clarity and precision, allowing you to hear every note, every beat, and every word as it was intended.
Your Audio, Your Way
Take control of your audio experience with the multi-function control. Adjust volume, respond to your calls, control music playback, and activate voice commands – all at your fingertips.
Secure Fit
The EP28's ergonomic design ensures that your earbuds fit comfortably and securely, even during long listening sessions. You will never face a headphone cord twisted, curled, or deformed thanks to the high-quality braided cable of the Rapoo EP28. 
Audio Excellence
The Rapoo EP28 delivers a more realistic and natural sound with an aluminum alloy sound chamber. Immerse yourself in a world of sound, making your music, movies, and calls more enjoyable.
Supports Voice Calls: Stay Connected
Stay connected with the EP28's built-in microphone that supports voice calls. Whether catching up with friends or on a conference call, your voice calls are crystal clear. With the trusty wired connection, you know that you are getting a much higher microphone quality than even the most expensive of bluetooth earphones..
Audio Cable Jack 3.5 Connector: Universally Versatile
With a standard 3.5mm audio cable jack, the EP28 is compatible with various devices, from smartphones to tablets, laptops, and more. It seamlessly fits into your tech ecosystem.
Elevate your audio journey today. With the purity of oxygen-free copper sound, take control with multi-function convenience and enjoy all-day comfort with the Rapoo EP28. Your earphones are designed for experiencing sound in its true form, audio excellence, and comfort that redefines how you listen.
Specifications
Part Number: 19176
Plug Type: 3.5mm
Cable Length: 1.2m
Frequency: 20Hz-20KHz
Oxygen-Free Copper Cable