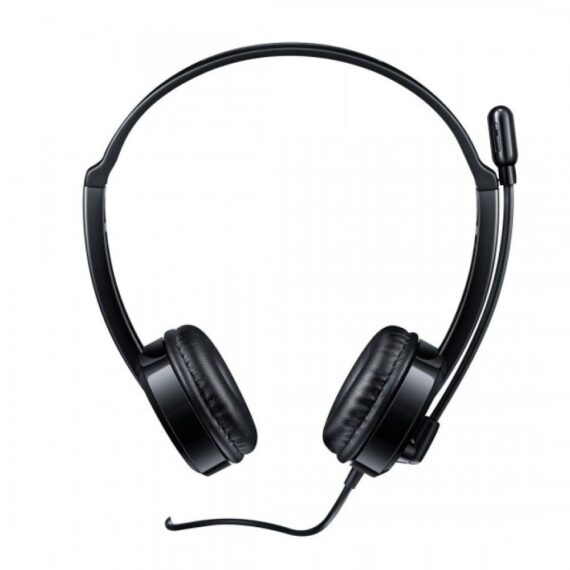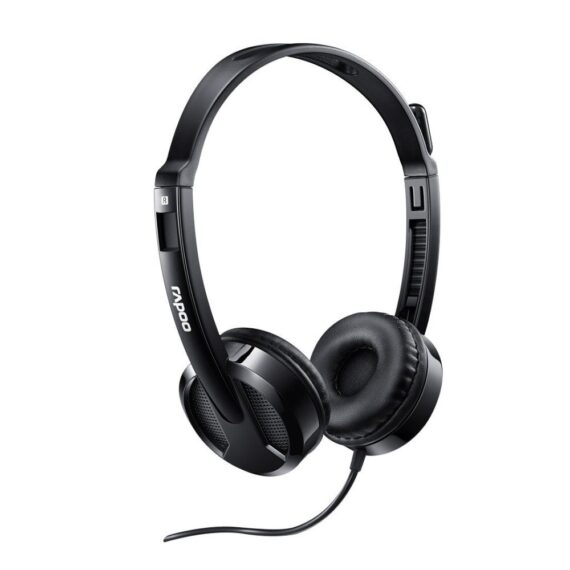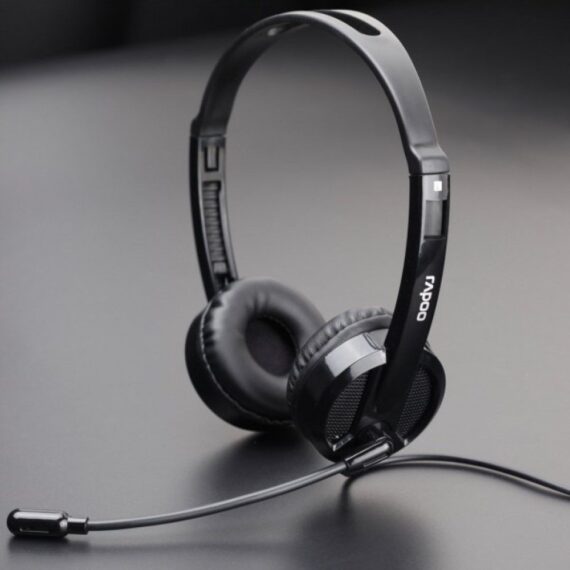 Rapoo H100 Plus Wired Stereo headset 18007
This headset grants you precise volume control, high-quality stereo audio, clear HD voice calls, and a level of comfort that makes you forget you're wearing it. With foam padding, a standard 3.5mm audio port, mute toggle, microphone noise reduction, rotating boom mic, and a lightweight design, the H100 PLUS transforms your audio experience into something exceptional.
Enquire Now
Description
Volume Control: Fine-tune at Your Fingertips
With volume control at your fingertips, the H100 Plus allows you to fine-tune your audio experience. You're in control, whether enjoying listening to music, playing games, or participating in a conference call.
Smooth HD Voice Call: Crystal-Clear Conversations
When it comes to voice calls, the H100 Plus doesn't compromise. In fact, the main purpose of the H100 Plus is for it to be used as a conference call headset. Enjoy smooth HD voice calls where both parties can communicate effectively without distortion or background noise interference. Whether chatting with friends or collaborating with colleagues, Rapoo H100 Plus is a reliable conference call partner.
Light-weight and comfortable
The soft foam padding of the H100 Ples combined with its ultra-light design takes comfort to the next level for extended wear. It cradles your ears with its plush, ergonomic cushions, ensuring you can wear the headset for hours without discomfort or pressure on the ears during prolonged usage.
Standard 3.5mm Audio Port: Universal Compatibility
The Rappo H100 Plus includes a standard 3.5mm audio port compatible with various devices, from laptops and smartphones to gaming consoles and everything in between. This universal audio port allows users to connect it to their preferred devices.
Mute Button Control: Silence on Demand
The mute button control on the H100 Plus allows users to temporarily mute their microphone during voice calls or while using applications that require silence. It provides convenience and privacy when needed.
Microphone Noise Reduction, Adjustable Rotation: Clear Communication
The H100 PLUS features microphone noise-reduction technology to reduce background noise interference, ensuring clear communication during voice calls or recordings. Additionally, its adjustable rotation feature lets you position the microphone for optimal clarity and better voice pickup.
The Rapoo H100 Plus Wired Stereo Headset features volume control, high-quality stereo audio, and clear voice calls, contributing to an enhanced audio experience with precise communication capabilities and comfortable usage for the user's convenience and satisfaction.
Specifications
Product Number: 18007
Color – Black
Rapoo H100 is Compatible with All, Stereo Headset with Microphone.
Standard 3.5 mm Audio Port, Control volume, and Microphone Mute option.
Lightweight design, comfortable to wear.
Smooth HD Voice Calls, Natural Voice and noise reduction Microphone, adjustable rotation