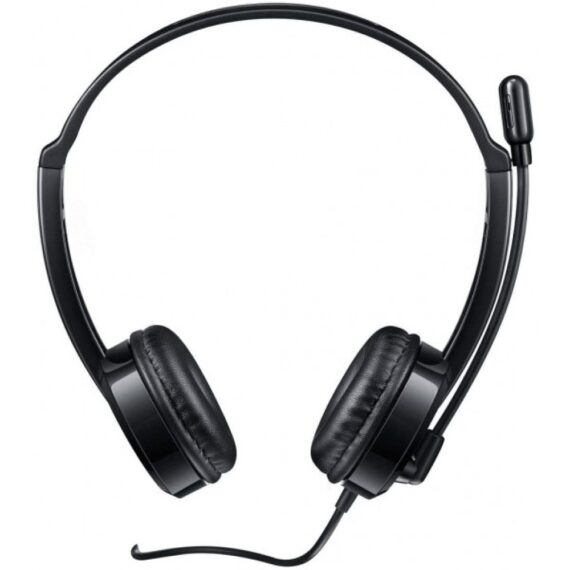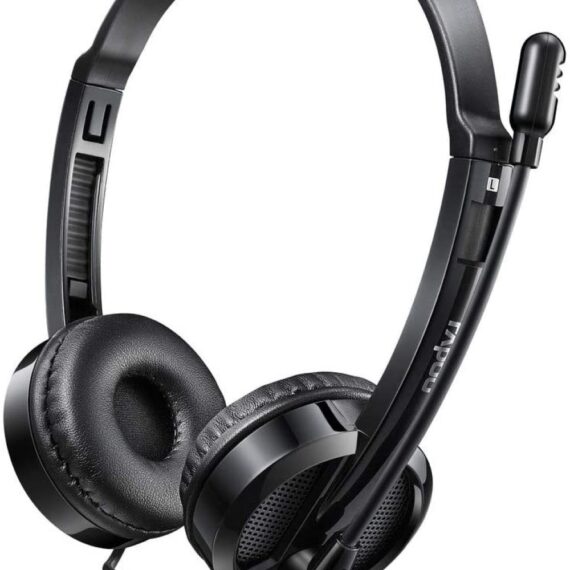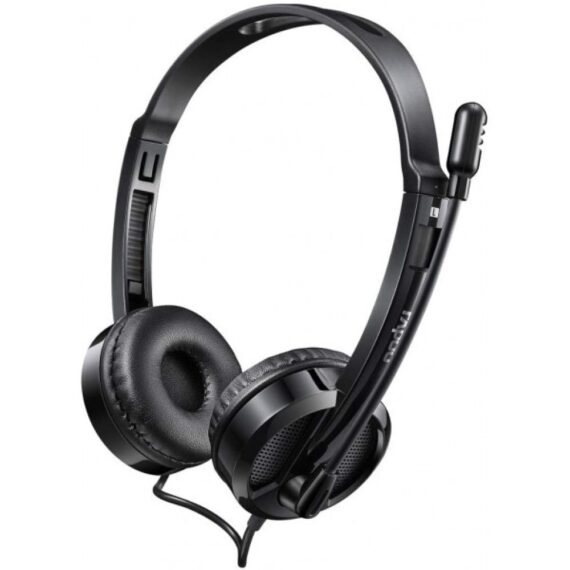 Rapoo H120 USB Stereo Wired Headset 18008
The Rapoo Wired USB Stereo Headset is your go-to choice for the perfect blend of quality, functionality, at a great price. A High-quality USB connection makes it easy to plug and play on various devices. The headset's stereo sound ensures smooth HD audio, while the rotating and noise-canceling microphone delivers crisp voice quality. A super lightweight and adjustable headband and soft ear cups make it a genuinely comfortable headset.
Enquire Now
Description
High-Quality USB Connection
Let your ears revel in the richness of high-quality USB digital audio output. Rapoo H120 applies to USB 3.0/2.0. Dive into your music, movies, and calls with the comfort that only a lightweight headset like the H120 can bring.
The Multiple Functions of the Remote Control: Your Command Center
Take control of your audio world with the Rapoo H120's intuitive in-line control. Adjust volume, manage playback, mute the microphone when you need a moment of quiet, and quickly answer calls, all accessible with the analog in-line controls. 
Clear Audio on Both Ends
During Skype or Google Meet sessions, experience clear voice calls with HD audio. Whether in a business meeting or catching up with friends, every conversation is crisp, clear, and free from disruptions.
Fully-Equipped Microphone
The Rapoo H120 features a boom mic with noise-cancellation technology, that can intelligently recognize the human voice that comes through without interference, and suppress background noise to have more transparent voice communication. Plus, the adjustable 360° rotation allows you to position the microphone exactly where you need it for the most transparent communication.
Digital Stereo Sound
The Rapoo H120 delivers digital stereo sound with a Semi-open design, wide sound field, and accurate analysis to restore the natural sound and enjoy the stereo surround sound effect. Grip in your favorite music, movies, and conversations with clarity and precision, as if you were right there in the moment.
Lightweight and Comfortable
The H120 features half-wrapped earmuffs to reduce pressure on the ears. An adjustable headband is included for wearing comfortably on every head shape. The lightweight design of the H120 ensures you can wear it comfortably all day. It's designed to optimize the structure and reduce unnecessary components while keeping the core components. No matter if you're listening for minutes or hours, you'll forget you're even wearing a headset.
The Rapoo H120 Wired USB Stereo Headset is your key to digital stereo sound, take command with versatile wire control, and remarkable comfort. Whether working, listening to music, watching movies, or chatting with friends, the H120 enhances every audio moment.
Specifications
Product Number: 18008
Color: Black
Interface: USB
High quality USB Digital Audio Output
Remote control multiple functions
Smooth HD Voice Call
Microphone Noise-reduction/Adjustable Rotation
Support Microphone Mute