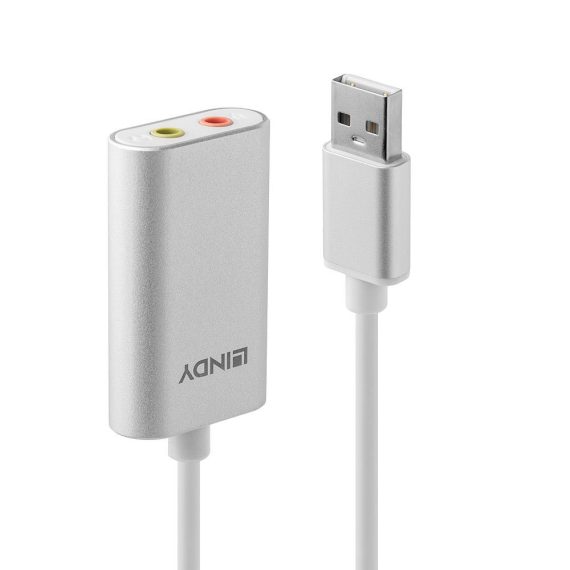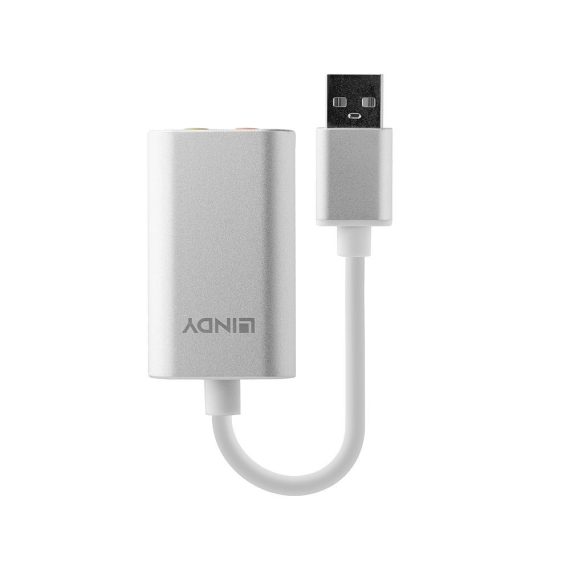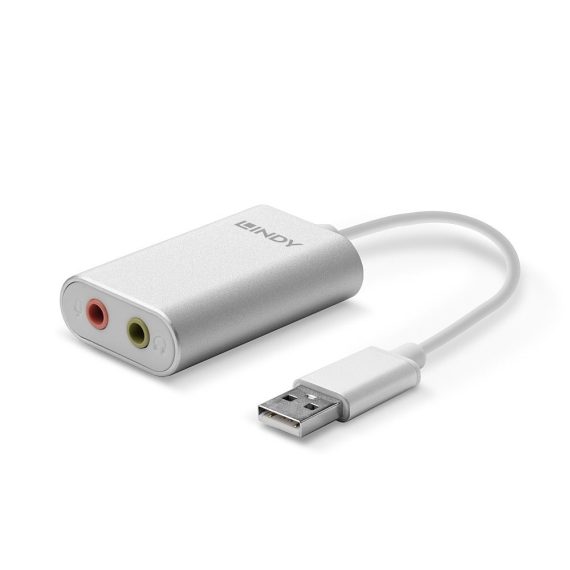 Lindy 42926 USB TYPE A Audio Converter
Lindy 42926 is a USB Type A Audio Converter is a useful, portable adapter for connecting 3.5mm audio devices.
Enquire Now
Description
Add 3.5mm audio interfaces to your ultrabook, notebook or tablet
Connect a 3.5mm stereo headphone or speaker
Connect an external 3.5mm microphone
Plug & Play installation
2 Year Warranty
With the increasing production of slim, compact laptops and notebooks, the number of external ports is becoming limited, leaving some audio devices obsolete.
This converter solves this issue by utilising the popular USB Type A port to connect external audio output devices to provide audio from movies, music or video calls via a 3.5mm audio device. A separate 3.5mm mono-microphone port also allows audio to be input via a microphone, perfect for conference calls or voice recording.
The converters small form factor also makes it a perfect accompaniment for the minimalist designs seen with newer devices, while its portability ensures it can fit in small carry cases, ideal for both business and leisure travel.
With plug & play installation, the audio converter can be easily connected and used instantly for fuss free enjoyment of your audio.
Specifications
Product ID: 42926
AV Interface: USB Type A to Headphone & Microphone
Interface Standard: 3.5mm Stereo Headphone, 3.5mm Mono Microphone
Supported Bandwidth: –
Maximum Input Resolution: –
Maximum Output Resolution: –
Chipset: Crystal Media
Compatibility: USB Type A equipped computers
Power Delivery: –
HDCP Support: –
Supported Audio: Stereo Headphone, Mono Microphone
Separate Audio Ports: 3.5mm Stereo Headphone, 3.5mm Mono Microphone
Special Features: –
Connectors
Inputs: 1 x USB Type A (Male)
Outputs: 1 x 3.5mm Stereo Audio (Female), 1 x 3.5mm Mono Audio (Female)
Power: Bus-powered