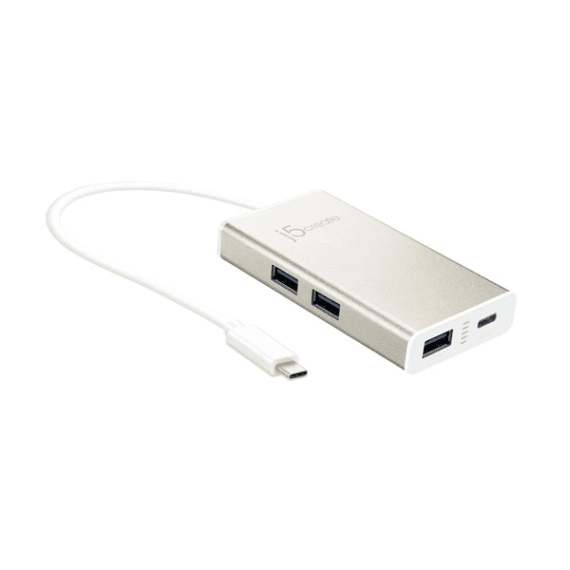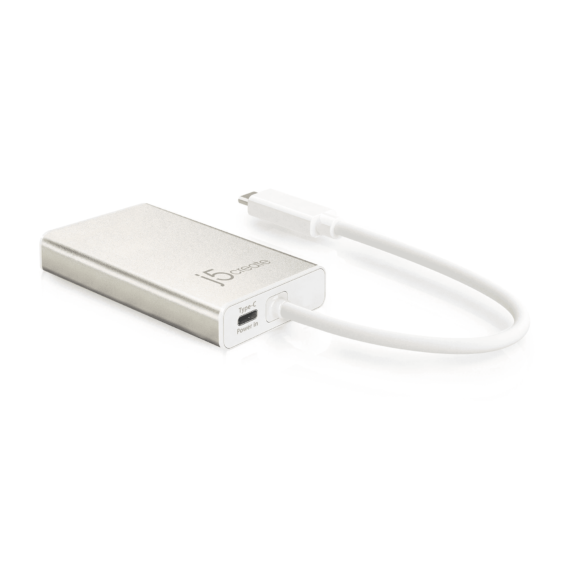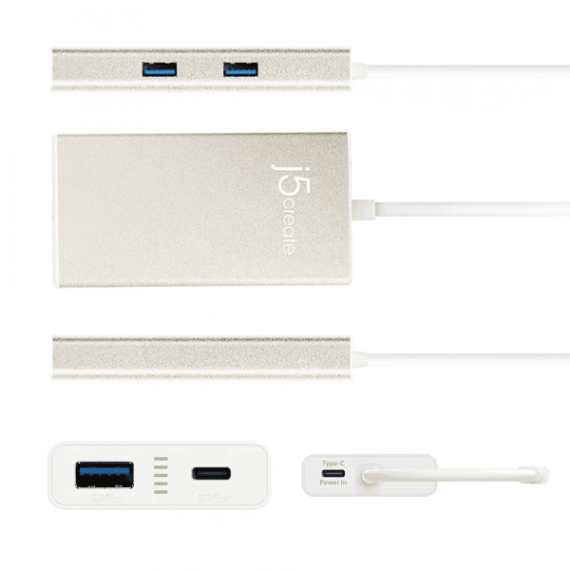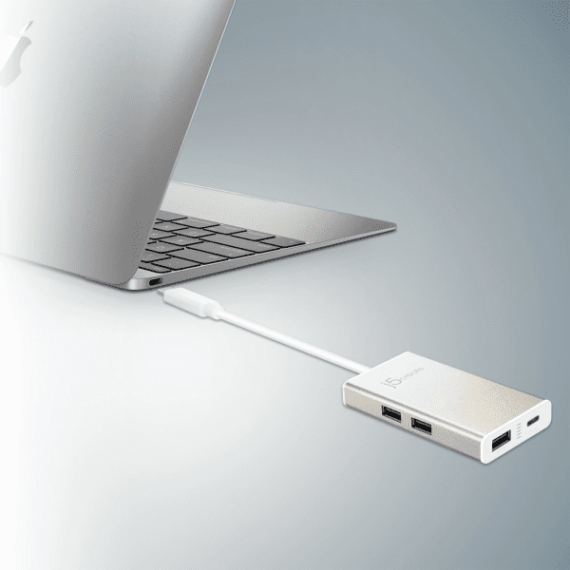 j5create JCH346 USB-C 4-Port Hub USB-A/USB-C/PD 2.0
j5create JCH346 USB-C 4-Port Hub lets you add a USB-C port and 3 USB Type-A ports to your laptop, with support for USB power delivery so you can use your laptop's USB-C power adapter to power both your laptop and the hub
Enquire Now
Description
The JCH346 USB-C 4-Port Hub allows for USB Type-A and Type-C devices to be connected simultaneously at a transmission speed of 5 Gbps, while still providing connectivity and support for USB 2.0 (480 Mbps) and 1.1 (12 Mbps) devices. Connected with a power source, the USB-C input charging port allows you to charge your notebook or smartphone. Compatible with MacBook, Chromebook, XPS 13/15, and other laptop and desktop computers with a USB-C port.
For ultimate functionality, use the JCH346 USB-C 4-Port Hub with j5create's JUP4275 for laptops/tablets, and/or use the JUP1230 for mobile devices.
Summary
Product Number : JCH346
• Compliant with USB 3.1 Gen 1 with a data rate of up to 5 Gbps.
• USB 3.0 SuperSpeed – 10 times faster transfer rate.
• Backward compatible with USB 3.0/2.0/1.1 specifications
• Supports upstream charging and Power Delivery 2.0
• Plug-and-play and hot-swap compatible
• Elegant aluminum housing