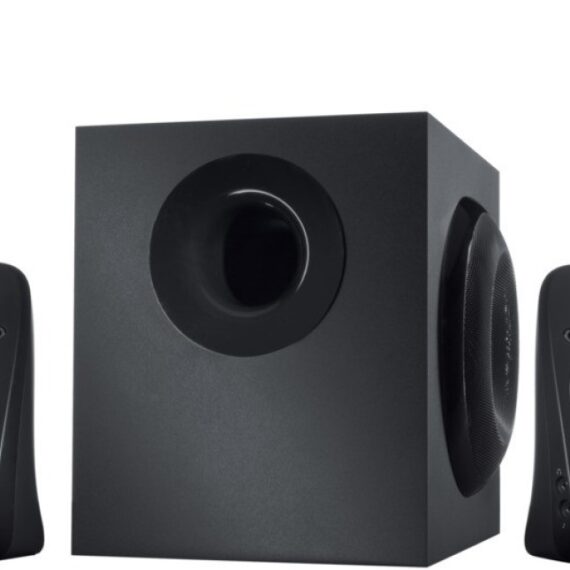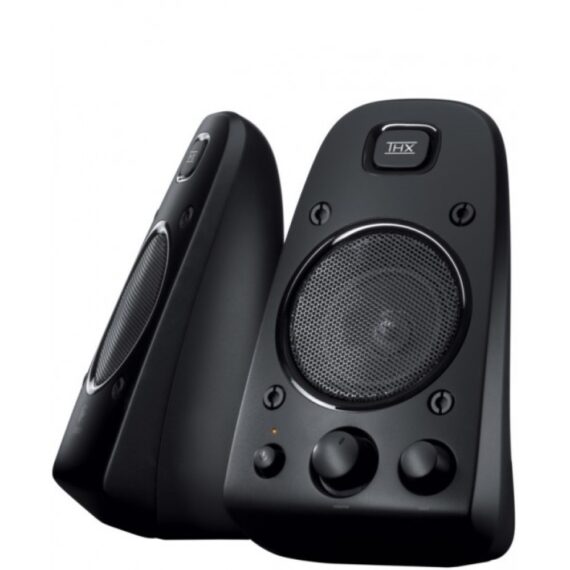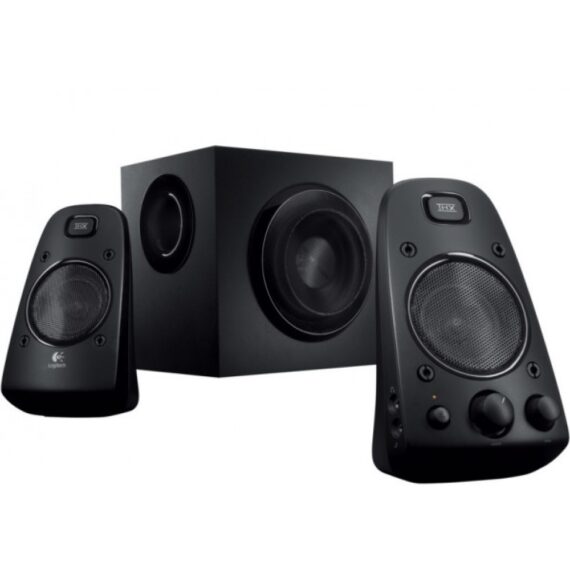 Logitech Z623 2.1 Black THX Certified Audio Speaker System with Subwoofer 980-000404
Logitech Z623 PC Speakers 980-000404 with Two 3.5 mm inputs, One pair of RCA inputs, Headphone output, Integrated controls, Built-in headphone jack, and 400 Watts power.
Enquire Now
Description
THX-CERTIFIED SOUND WITH DEEP BASS
400 Watts Peak/200 Watts RMS power delivers amped audio from this 2.1 speaker system. Connect up to three compatible devices via the 3.5mm and RCA inputs. Easily access all controls on the right satellite speaker.
Summary
Product Number: 980-000403
Richer Sound. THX Certified. – Designed to deliver the most accurate experience straight out-of-the-box.
Hear Across The Spectrum – This 2.1 system delivers crisp sound and thundering bass for music, movies, and gaming. Hear the high notes clearly through the compact satellites and the deep beats via the side-ported subwoofer.
Connect Your Way – Three hookups for three times the fun. Two 3.5 mm jacks, and RCA inputs let you connect your favorite devices, like your TV, computer, smartphone, and even your gaming console
Control Your Sound – Power, volume, bass, and headphone jack—it's all right there on the satellite speaker, so your perfect sound is right within reach.