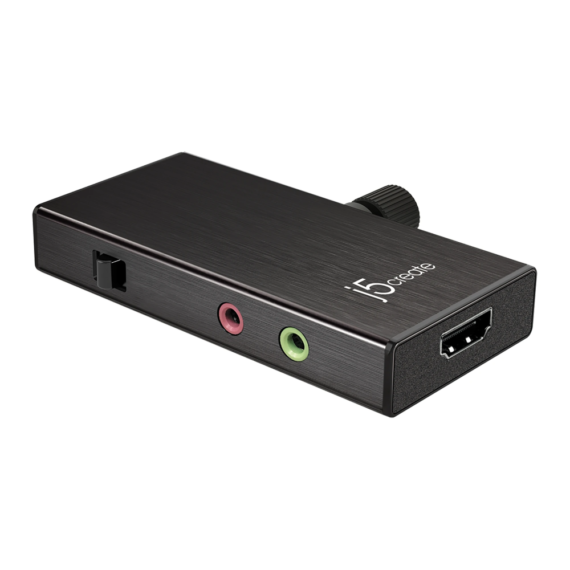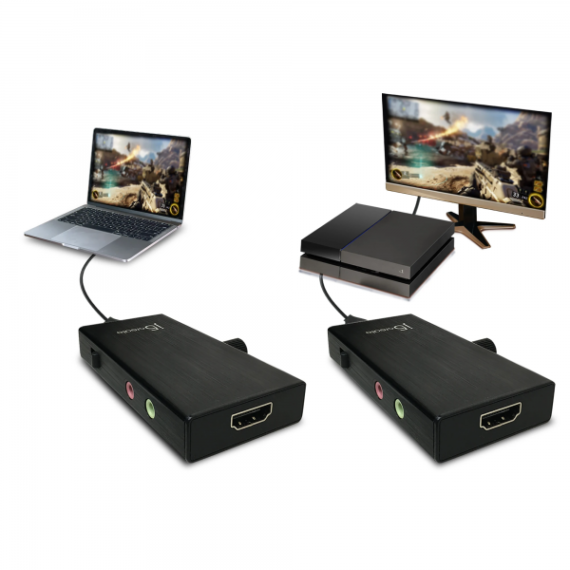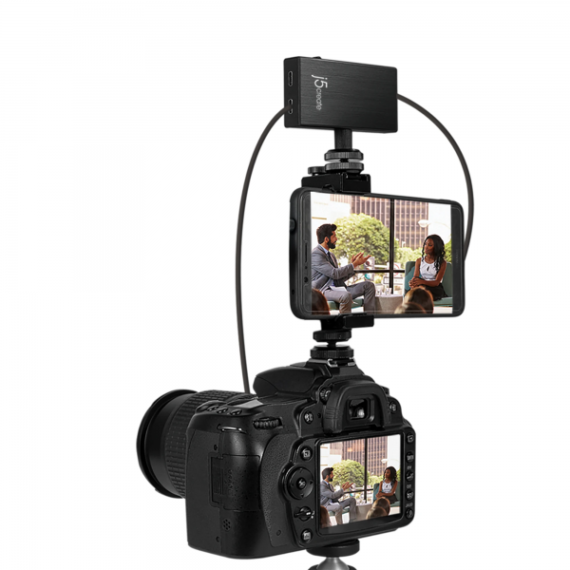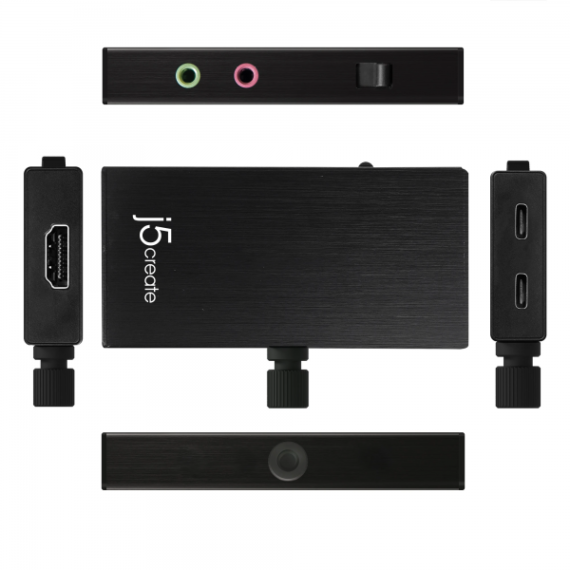 j5create JVA02 Live Capture UVC HDMI™ to USB™ Video Capture
j5create JVA02 Live Capture Adapter is a sleek, lightweight, and powerful HDMI™ capture card.
Enquire Now
Description
Perfect for live streaming  The JVA02 is a lightweight, stylish and powerful HDMI capture card. It consumes very low power, yet can capture 1080p with 60 frames of uncompressed video under USB 3.0. It can be broadcast continuously with three mixing modes and Power Delivery 3.0. Connect the JVA02 to your cold shoe adapter on your camera for the perfect combination of ease of use and functionality.
Specification
Product Number: JVA02
The uncompressed mode gives excellent video quality and reduces CPU loading
Power Delivery 3.0 allows you to live stream without interruption
Professional listening and microphone mixer function
Low power consumption with high performance
Includes camera screws to attach to cold shoe adapter
Full HD video and audio high-performance record/playback through USB-C™ 3.1
Capture resolution up to 1080p @ 60 fps
Microphone input & Audio output
3 audio modes: Mic/ HDMI™/ Mix
Aluminum design