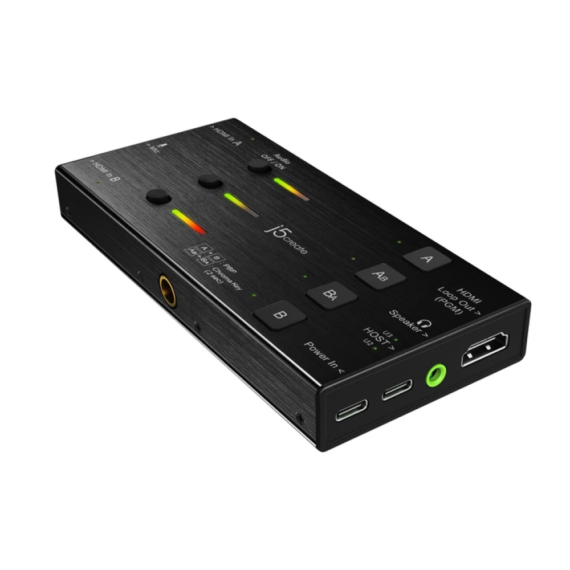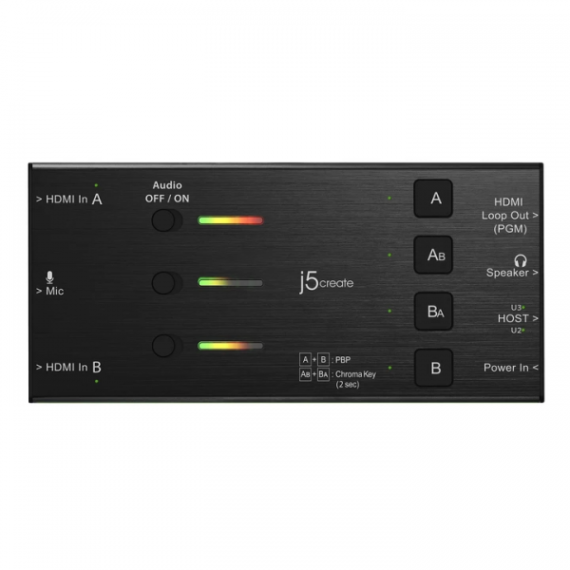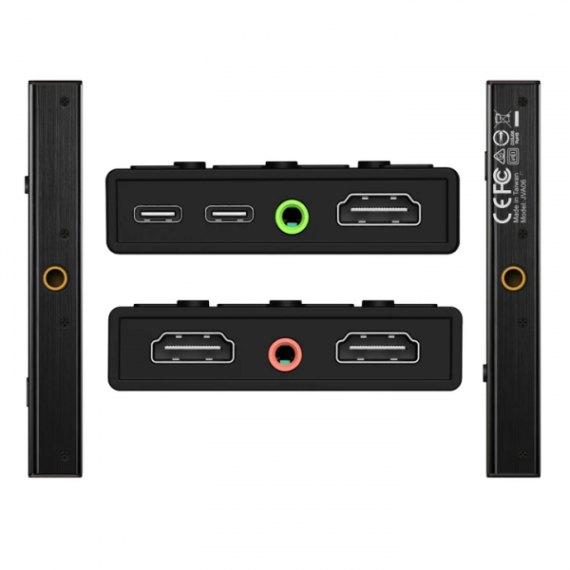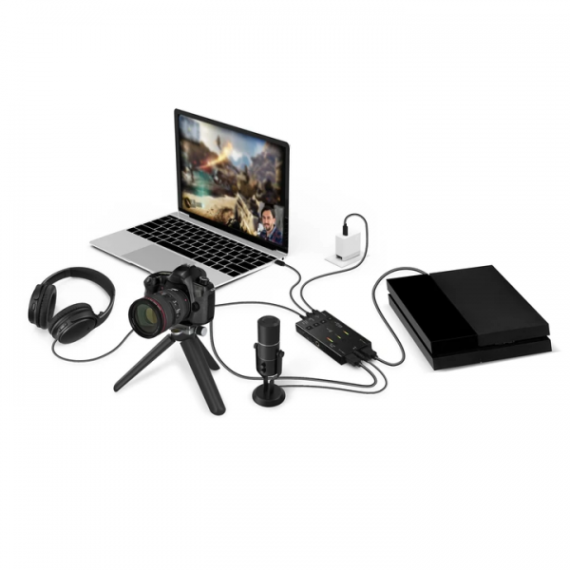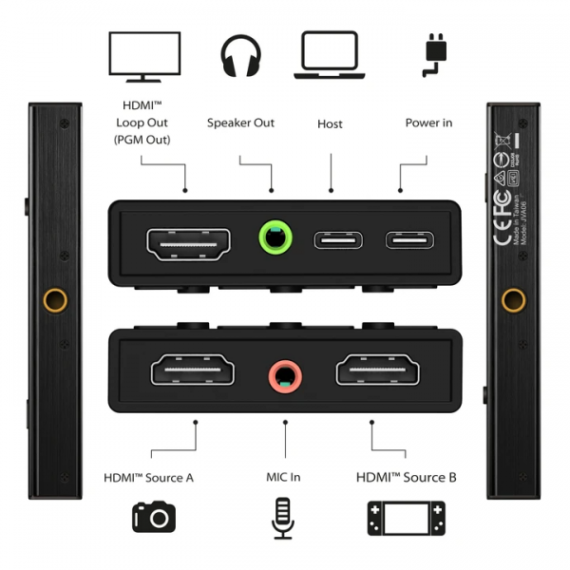 j5create JVA06 Game Capture Station
j5create JVA06 Dual HDMI™ Video Capture allows users to capture uncompressed 1080p video from two HDMI™ sources simultaneously and customize the content in real-time.
Enquire Now
Description
The JVA06 Dual HDMI Video Capture is a versatile USB video capture that works with all major platforms. It allows you to capture uncompressed 1080p video content from 2 HDMI sources simultaneously without compromising video quality. With a flexible audio connection via HDMI or analog 3.5 mm ports, you can record audio directly from game consoles, and computers, or output it to speakers/mixers. You can also press Chroma Keys "AB + BA" for 2 seconds to synthesize images from the HDMI in A and HDMI in B. Whether you're live streaming or webcasting an event or a conference, there are six screen mode configurations available for PIP (Picture in Picture) and PBP (Picture by Picture) displays. You can adjust the display settings with the built-in buttons.
Featuring an audio mixer and cold shoe adapter for DSLR, the JVA06 is perfect for content producers, social media influencers, entrepreneurs, and others to live stream, broadcast, or edit videos for web series, webinars, and more!
Specification
Product Number: JVA06
Dual HDMI™ input for capturing 2 channels
Full HD video and audio high-performance record/playback through USB-C™ 3.1 Gen1
Uncompressed 1080p 60 Hz capture via HDMI™ 1.3a
Supports 1080p 60 Hz HDMI™ loop out (PGM out)
6 screen mode configurations with PIP (Picture in Picture) and PBP (Picture by Picture)
Automatically remember previous settings
Flexible audio connection via HDMI™ or add external audio with 3.5 mm mic-in and speaker out audio jack
3 individual audio mixer on/off switches supported
Easy DSLR attachment with 2 cold shoes embedded