TP-Link Tapo H100 Tapo Smart IoT Hub
Tplink Tapo H100 Tapo smart home, connecting devices like smart sensors, switches and buttons, using an ultra-low power wireless protocol.
Enquire Now
Description
Reliable Long-Range Connections – Keep sub-devices connected at all times through the robust wireless network.
Low-Power Wireless Protocol – Make connected devices work energy-efficiently, promising longer standby time.
Smart Alarm – Coordinates with Tapo smart sensors to warn of danger or deter intruders.
Smart Doorbell – Pair it with Tapo Smart Button to build your smart doorbell system, plus 19 ringtones to choose from.
Tapo Ecology – Connect with up to 64 smart devices for an immersive and comprehensive smart home experience.
Specifications
Product ID: TAPO H100
NETWORK
Protocol: 868 / 922 MHz
Wireless Type: 2.4GHz Wi-Fi
GENERAL
Operating Temperature: 0~40°C
Dimensions( H X W X D ): 72 x 62.5 x 51 mm (2.8 x 2.5 x 2 inch)
Material: UL94-V0 Flame Ratardant
Buttons: SYNC/Mute Button
Power Requirements: AC, 100~240V, 50/60Hz
Faster & More Reliable Local Smart Actions
Your favorite Smart Actions now work even when the internet is down thanks to the Tapo Hub. No cloud required and no endless loading times enable instant responses and reliable home automation.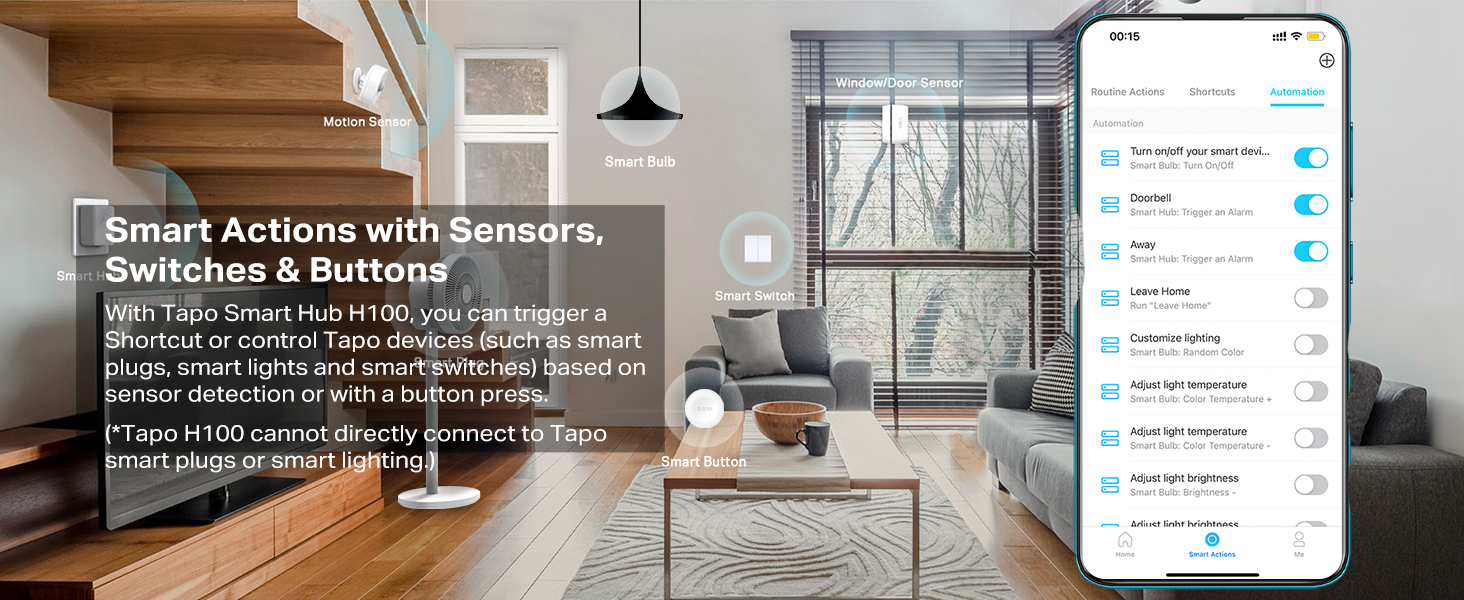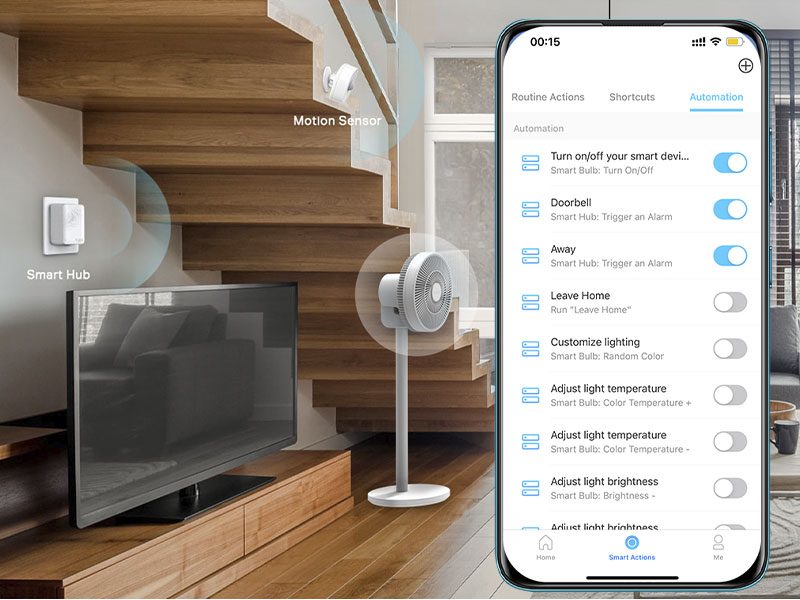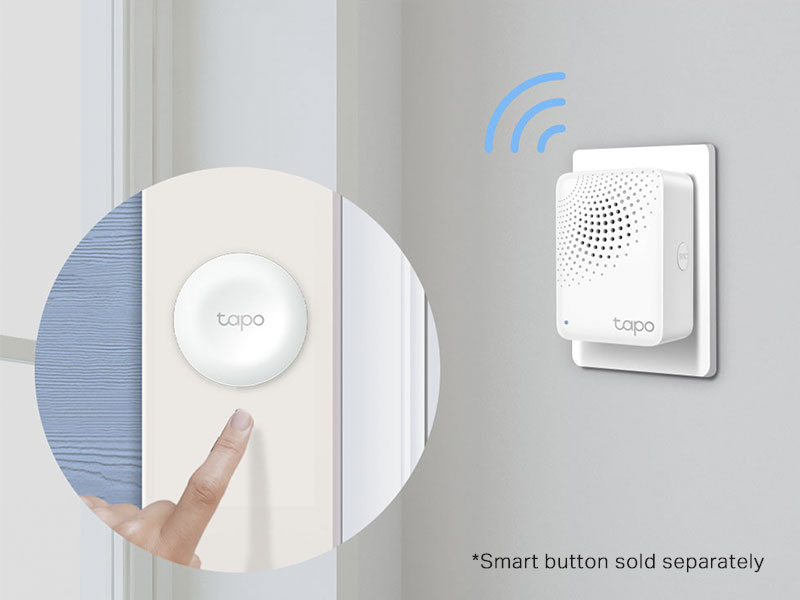 Build your smart doorbell system by installing the Tapo Smart Button on your door and pairing it with your Smart Hub. Mute and unmute notifications with a quick button press on the hub.
Protect Your Home Day and Night
Working with Tapo motion sensors, door/window sensors, and more, the Tapo Hub can sound a loud siren (up to 90 dB) to warn of danger or deter intruders.