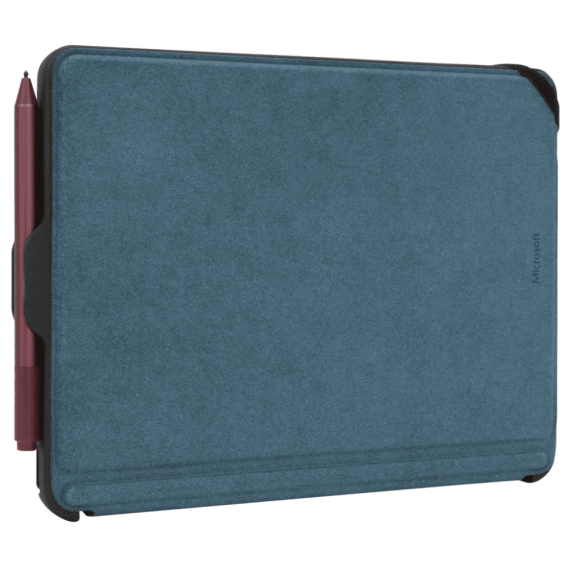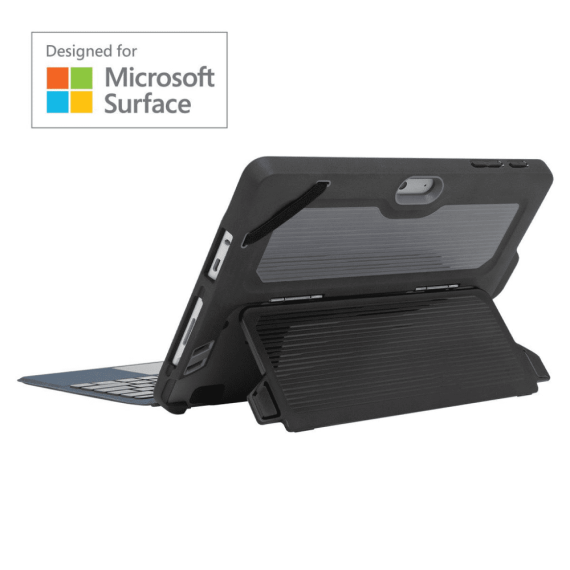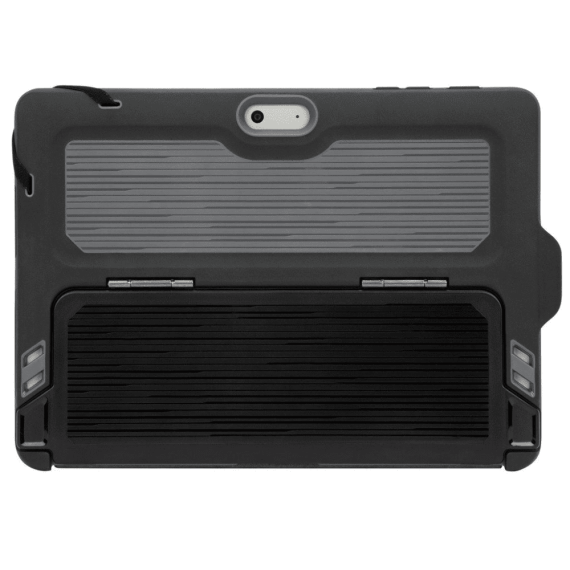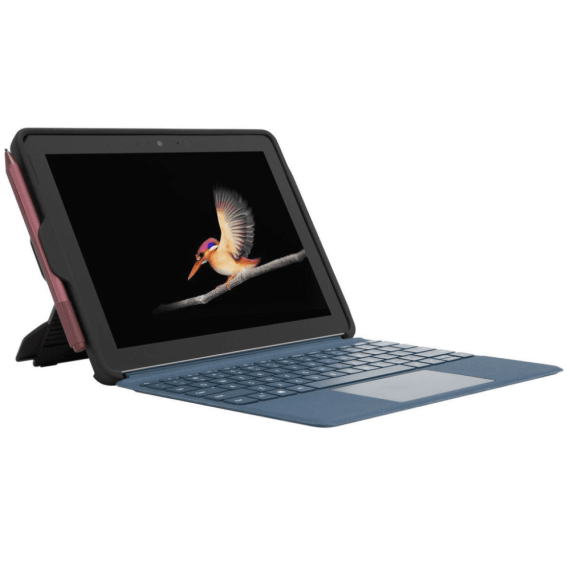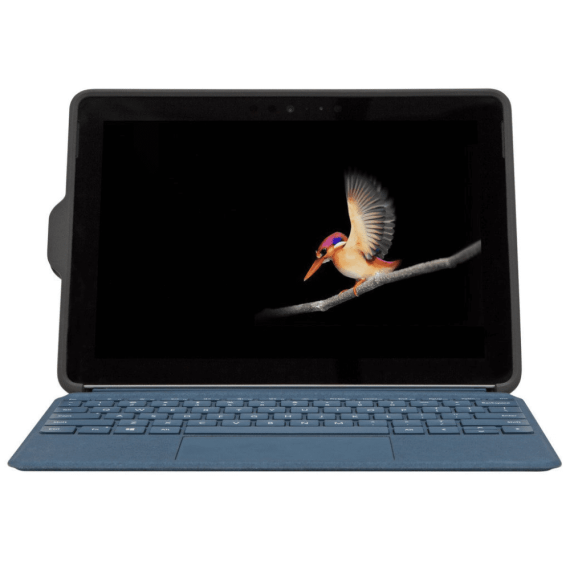 Targus THZ779GL-50 Protect Case for Microsoft Surface™ Go, Go 2 and Go 3
The Targus Protect for Surface Go lineup is designed with portability as the primary functionality. The case offers military-grade protection against drops, bumps, and accidents. Full access to device ports and the Type Cover makes it a perfect blend of protection and usability. Its rugged design ensures durability, while the integrated kickstand and stylus holder enhance functionality. It is here to let your Surface Go fulfill its portable destiny without fearing the treacherous environment hurting it.
Enquire Now
Description
Precision Protection for Your Surface Go
Targus Protect Case delivers protection by passing military grade 4-foot drop testing. It's crafted with care and precision, which envelops your device in what can be likened to a fortress. Remember, it's not just a case; it's a guardian of your digital belongings.
Slim, Sleek, and Travel-Ready
Its slim and sleek profile seamlessly complements your Surface Go's aesthetics while making it travel-ready. Slip it into your bag or carry it confidently thanks to the hard-molded tray with a durable kickstand.
Enhanced Grip, Reduced Risk
The Protect Case features an ergonomic design that ensures a secure hold, reducing the risk of accidental drops. Your Surface Go remains safe and sound with advanced corner protection with shock-absorbent TPU.
Tailored for Productivity
Its integrated stand offers multiple viewing angles, transforming your Surface Go into a versatile workstation. Whether typing, drawing, or watching, it adapts to your needs. 
Full Accessibility, Uncompromised Functionality
The Protect Case is designed for convenience. It grants full access to all ports, buttons, and features with precision-cut holes. Designed to have compatibility with Surface Dock, it's a case that enhances rather than hinders.
Guardian in your hand
A non-slip interior for infinite viewing angles plus an integrated Surface Pen holder and an optional detachable shoulder strap makes Targus Protect Case For Microsoft Surface Go lineup a protector that looks good while protecting.
Order now the Targus THZ779 Protect Case which is more than just a protective shell. It combines rugged protection with elegance, elevating your Surface Go experience to new heights.
Specifications
Product Number: THZ779GL-50
Works With: Microsoft Surface Go, Microsoft Surface Go 2, Microsoft Surface Go 3
Colour: Grey