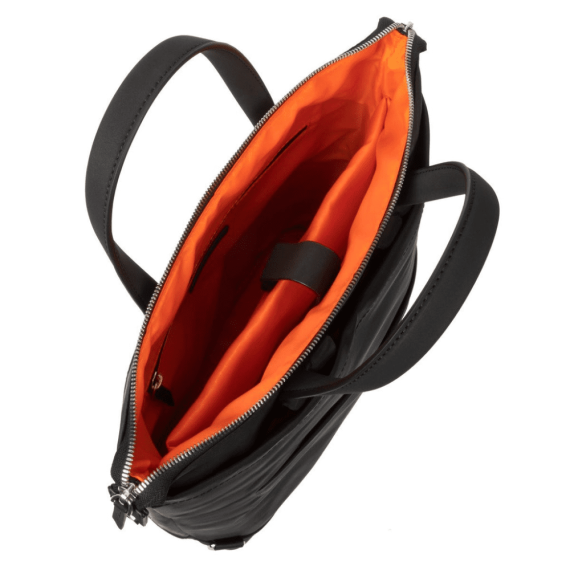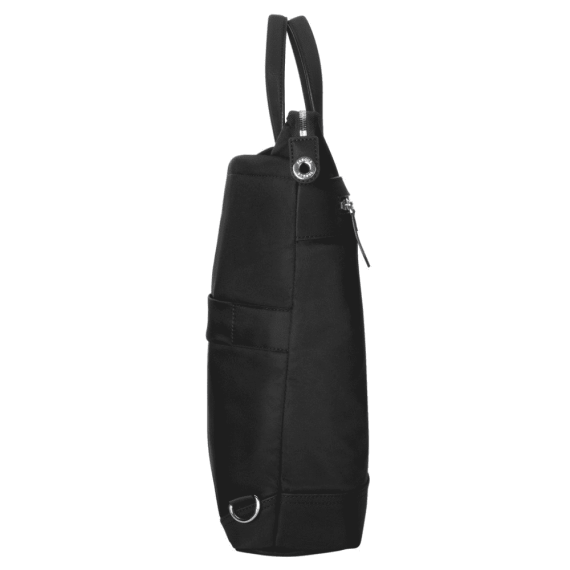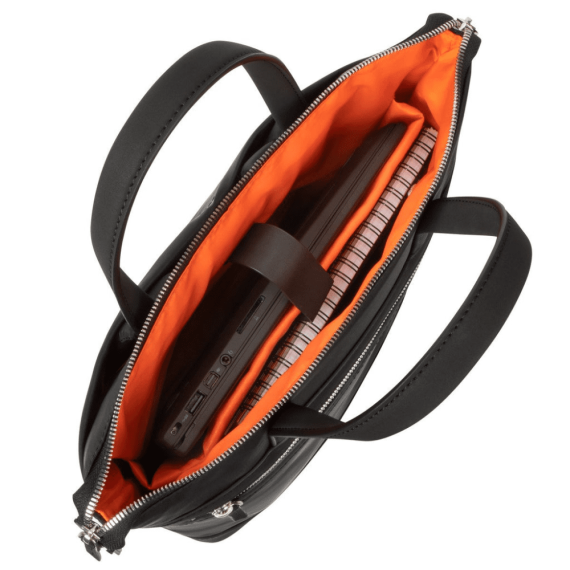 Targus TBB600GL 15" Newport Convertible Tote/Backpack
Targus TBB600GL 15" Newport Convertible Tote/Backpack is a unique hybrid of tote and backpack, amalgamating utility, fun, and style into one.
Enquire Now
Description
The Targus Newport Convertible Tote/Backpack is a multi-purpose carrier designed for the urban lifestyle. It's the perfect companion for students and mobile workers who are constantly on the go. For an extra important day at work, pack all you need into the backpack without straining your shoulders with the adjustable padded shoulder straps.
Looking for a quick trip to a friend's or want to swing by the grocery store? Convert the backpack into a tote by stowing away its padded shoulder straps and hold it by its top handles. It'll save you from having to transfer all your essentials from one bag to the next. Be it a fun time, serious business, or even both, with the Newport Convertible Tote/Backpack, one is ready to head out to seize the day in no time.
The hybrid beauty features a protective cradle that fits slim laptops or tablets. Aside from the cradle, the backpack is also equipped with perfect slim storage to hold sunglasses, cosmetics, and any other small accessories. A front zippered pocket makes it quick and easy to retrieve items.
Protect Your Assets
Designed to safeguard your tech, the bag's padded cradle wraps your laptop or tablet in protection on the inside, and stays minimal and stylish on the outside. For those who either prefer to or are required to keep certain sensitive and important items with them, the hidden pocket in the pack serves as a safe storage space.
Adapts to Your Needs
When taking public transport, the backpack can be held by the top handle to free up space and for an extra sense of security. On the other hand, while exploring the sights of a new city or when walking on the street, carry the backpack on your shoulders to free your hands up for selfies and coffee. But if you're looking for a tote to complete your style, simply tuck the backpack's shoulder straps away.
Where Beauty Meets Brawn
To uphold the integrity of the contents within the tote/backpack, a combination of high-density water-repellent twill nylon and leatherette accents have been selected as the core materials of the bag. Even during rough weather, users can still run errands at ease and in style.
Additional information
| | |
| --- | --- |
| Filter Category | Laptop Backpacks |
Specifications
Product ID: TBB600GL
Works With: 15″ Laptops and Under
Colour: Black
Style: Tote/Backpack
Collection: Newport