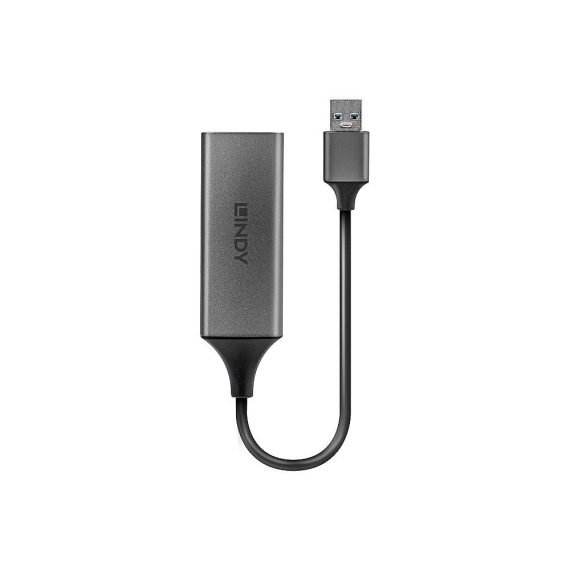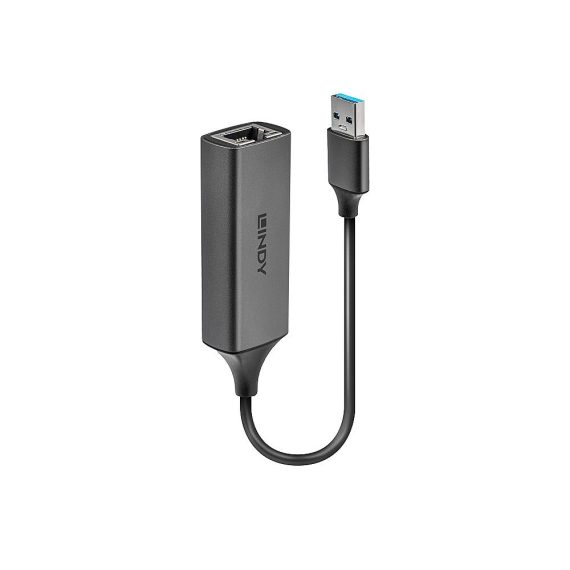 Lindy USB 3.0 and 3.1 Gigabit Ethernet Converter 43298 (USB 3.0)/ 43299 (USB 3.1)
The Lindy USB 3.0 and 3.2 Gigabit Ethernet Converters (models 43298 and 43299) are essential for getting cable network reliability on modern laptops. These compact adapters enable seamless Gigabit Ethernet connectivity through USB A/C ports, ensuring fast and reliable internet access.  These adapters offer a convenient and efficient solution for users who need to connect to wired networks for work or play when wireless connectivity.
Enquire Now
Description
Lightning-Fast Speeds
Connect to blazing-fast wired internet with the Lindy USB 3.0 and 3.2 Gigabit Ethernet Converters. High speed of 5Gbps, USB 3.1 Gen 1 / 3.0 SuperSpeed propels your work or leisure forward with lightning velocity. Linking USB 3.0 Type A laptops and notebooks without network connectivity via this bridge promotes seamless data transfer at tremendous speeds.
Ideal for Demanding Tasks
Whether you're streaming, gaming, or working on bandwidth-intensive tasks, our Gigabit Ethernet Converter is your ideal companion to unlock the true potential of your network.
Small yet Mighty
Discover the perfect blend of portability and performance. Lindy converter's small size and lightweight design make it easy to carry, while its performance ensures your connection never holds you back.
No External Power Supply Required
Enjoy the freedom of simplicity. Our bus-powered converter eliminates the need for external power supplies or additional cables. Plug in and go without the fuss.
Supports Versatile Modes
 Our converter supports 10/100/1000BASE-T, full and half duplex modes, offering versatility that ensures compatibility with a wide range of networks.
The Lindy converter offers capabilities in either full or half duplex mode.
Full duplex mode grants devices the capacity to exchange data swiftly and efficiently due to simultaneous transmission and reception. But, in Half duplex mode only allows data transfer or reception upon selection of a specific time slot. The next device's data transmission depends on the prior device's completion.
Enable your laptop's network connectivity with the Lindy USB 3.0 and 3.2 Gigabit Ethernet Converter. A conversion tool with extraordinary functionality, it enhances your connectivity experience. Make the most of your network and stay ahead of the game with Lindy!
Specifications
Product ID: 43298 (USB 3.0)/ 43299 (USB 3.1)
Interface: USB to RJ45
Interface Standard: USB 3.1 Gen 1 / 3.0, Gigabit LAN
Supported Bandwidth: 5Gbps, 10/100/1000Mbps
Chipset: RTL8153
Compatibility: USB Type A equipped computers
Power Delivery: –
Special Features: Supports Wake on LAN (WoL)
Connectors
Inputs: 1 x USB Type A (Male)
Outputs: 1 x RJ45 (Female)
Power: Bus-powered