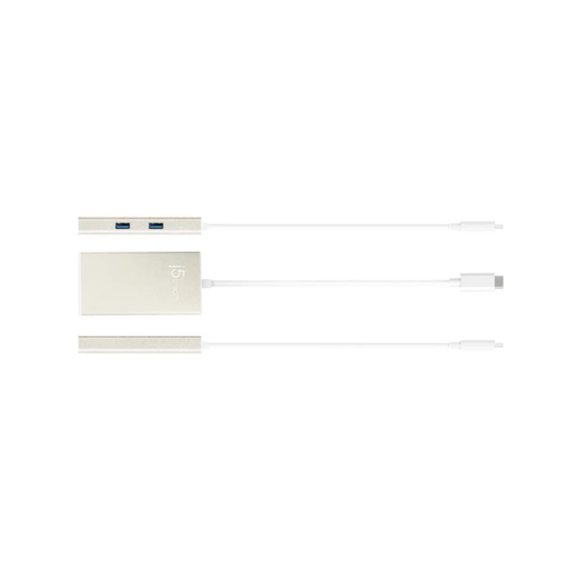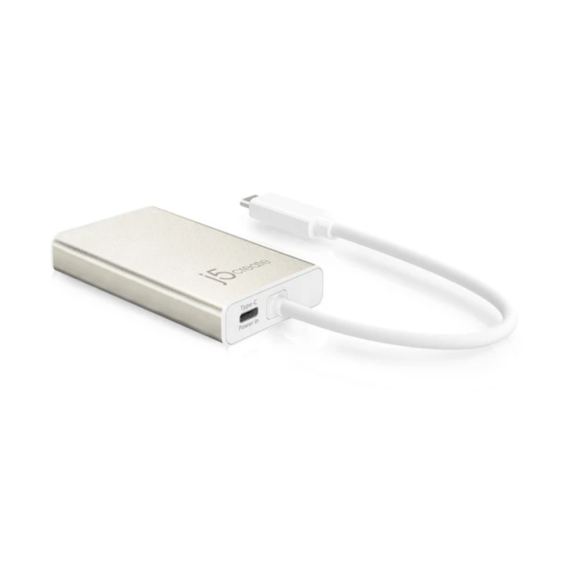 j5create JCA374 USB-C to HDMI/G Ethernet/USB
j5create JCA374 allows you to add two additional USB™ peripherals, a 4K or 1080p HDMI™ display, and Gigabit Ethernet through your USB-C® port
Enquire Now
Description
The JCA374 USB Type-C Multi-Adapter provides extra connectivity from your computer with a 5 Gbps transfer speed. It allows you to add an additional USB peripheral, HDMI Monitor, or Gigabit LAN through your USB port. USB Type C is the new standard for connecting desktops and laptops and will eventually replace all current USB cables and connectors. This new USB standard can be found on laptops, phones, tablets, etc. The USB Type C has a slim and reversible design, so there is no wrong way to plug it in. USB Type C offers greater power delivery and faster data transfer rates of up to 10 Gbps.
Summary
• 2 USB™ 3.0 SuperSpeed ports
• Transfer rates of up to 5 Gbps enables bulky file backup
• Backwards compatible with USB™ 2.0 and USB™ 1.1 devices
• Hot-swapping connect/disconnect without powering down
• Supports display max resolution: 4K @ 30 Hz / 1080p @ 60 Hz
• Supports 1080p Video Playback
• Supports Display Modes: Primary, Extended, Mirror
• Display Rotation: 0°, 90°, 180°, 270°
• Quickly add a Gigabit Ethernet port through USB™ 3.0
• USB™ 3.0 plug-and-play and backward compatible with USB™ 2.0 and 1.1
• Transfer all your files almost instantly over a true Gigabit network.
• IEEE 802.3, 802.3u and 802.3ab (1BASE-T, 100BASE-TX, and 1000BASE-T) compatible
• Activity and Link LED indicators