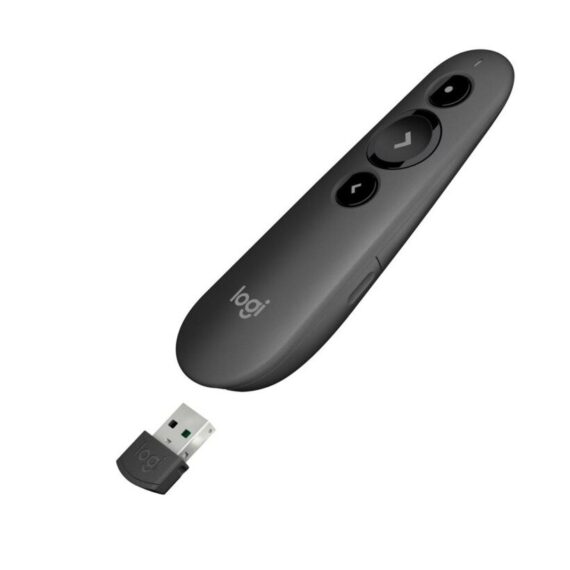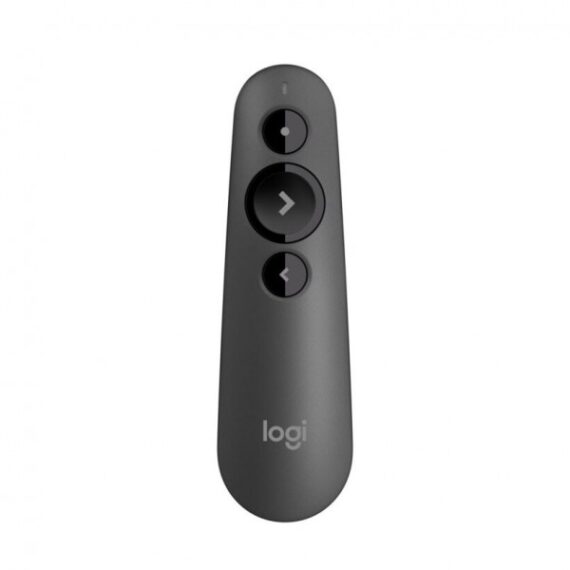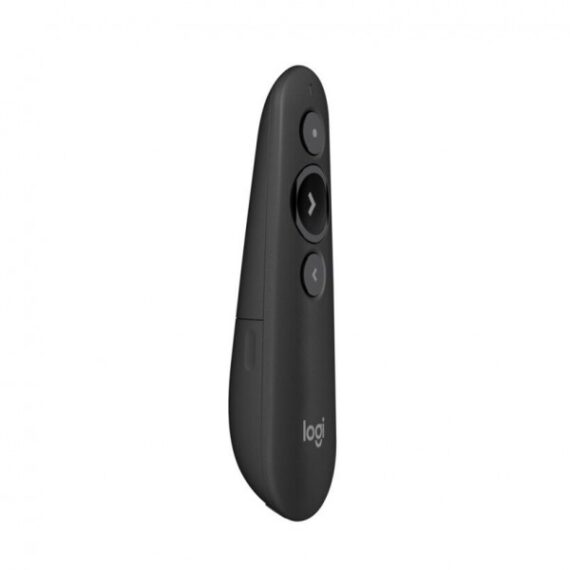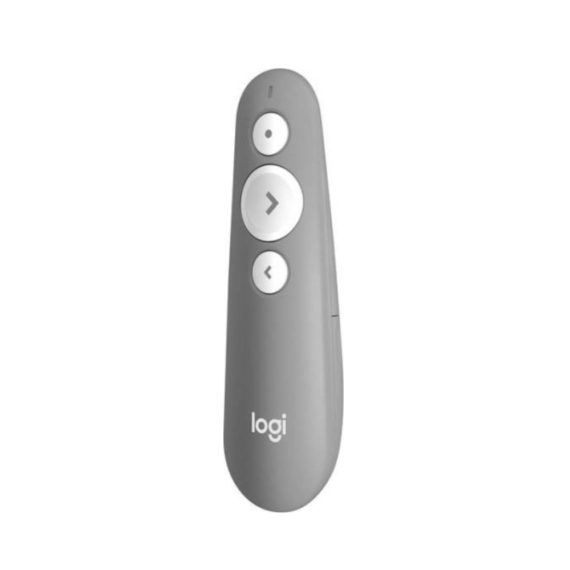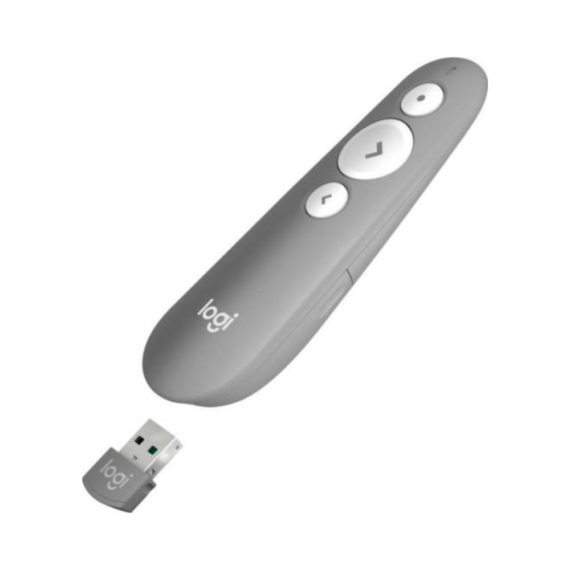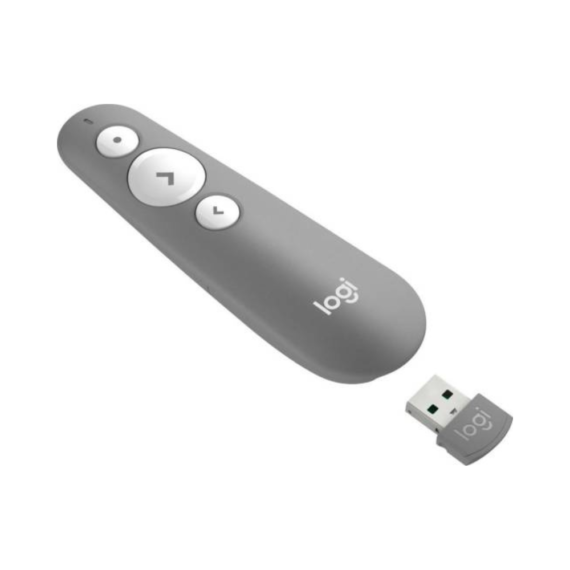 Logitech R500 Laser Presentation Remote 910-005386 (Graphite Grey)/ 910-005387 (Mid Grey)
Deliver impactful presentations with the R500 Laser Presentation Remote. Move freely and navigate slides from up to 20 meters away – and point out precise areas of focus with the red laser pointer.
Enquire Now
Description
Introducing the R500, a plug-and-play presentation remote that allows you to navigate slides and laser points from up to 20 meters away. Deliver your presentation with ease and confidence thanks to the unmistakable three-button design and R500's comfortable, secure fit in hand. You can customize buttons, check battery life, and set an on-screen timer in the Logitech Presentation App. The R500 is plug-and-play on most devices, operating systems, and leading presentation software including Windows, macOS, iOS, Android, PowerPoint, Keynote, Google Slides, PDF, and Prezi. Connect the R500 to your computer via USB receiver or Bluetooth low-energy technology.
Specification
Product number: 910-005386 (Graphite Grey)/ 910-005387 (Mid Grey)
Simply present –  simple, reliable, and hassle-free presentation remote — so you can focus on crushing your delivery.
Intuitive Slide Navigation – unmistakable three-button design.
Red Laser Pointer
Logitech Presentation App
20-meter Operating Range
The soft rubber surface and textured buttons allow for a confident grip while presenting.
Compatibility: MS Windows 7, Windows 8, Windows 10, iOS 8.0 or later, Chrome OS, macOS 10.12, Android 5.0 or later, Linux 2.6 or later
Presenter Weight (with batteries): 53.5 g
Presenter Dimensions: 123.6mm x 36.6mm x 24.7mm