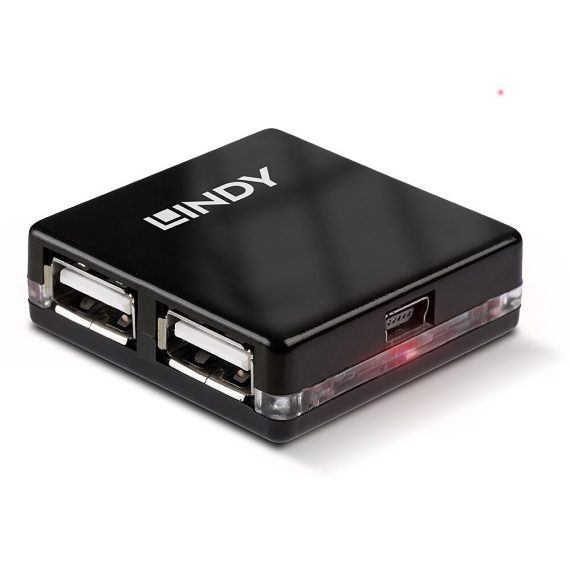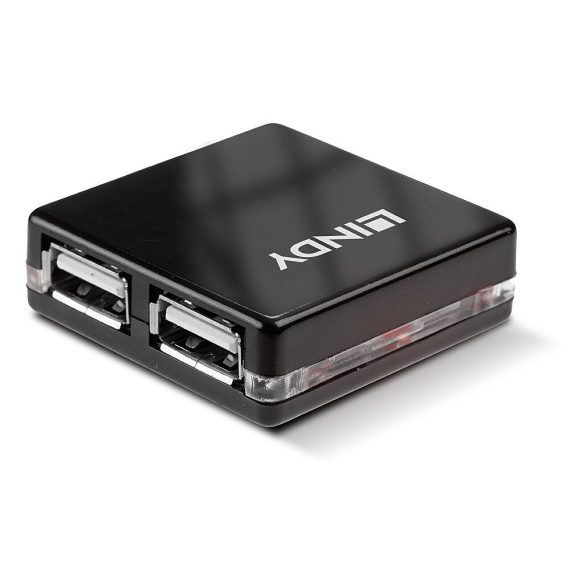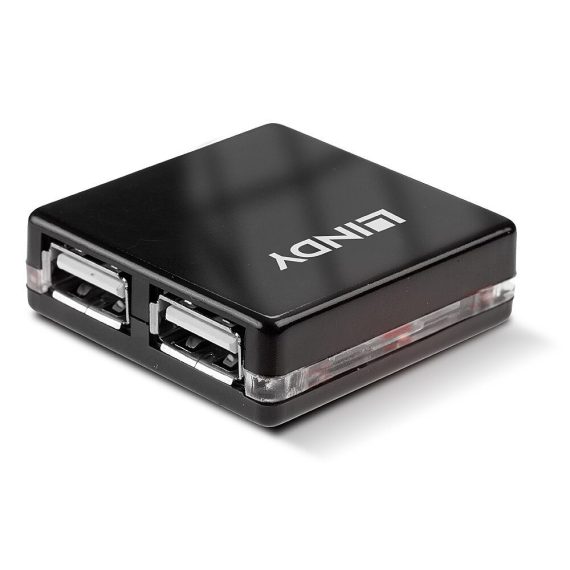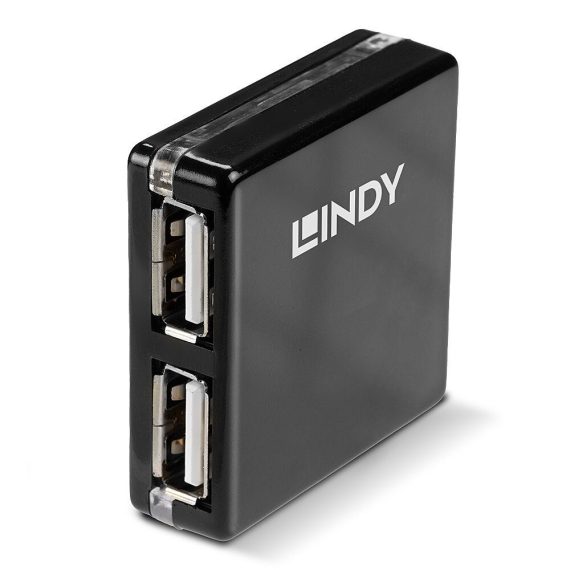 Lindy USB 2.0 Mini Hub 4 Port 42742
Lindy 42742 is a 4-Port USB 2.0 Mini Hub that allows the user to connect 4 additional peripherals to a USB Type-A equipped computer.
Enquire Now
Description
Provides 4 USB 2.0 HighSpeed ports
Supports data transfer rates up to 480Mbps
Compatible with all USB Type-A equipped computers
USB bus-powered
2-year warranty
Capable of data transfer speeds of up to 480Mbps, the hub is also backward compatible with USB 1.1/1.0. Its compact design makes this hub the perfect companion for mobile devices, especially when traveling.
The hub is powered by the USB Bus and can be used with both bus-powered USB devices (e.g keyboards, pen drives) and self-powered USB devices (i.e. peripherals with their own power supplies, such as printers and external hard drives). When used with bus-powered peripherals it can support 4 devices with a total power consumption of up to 500mA. With the 'Plug and Play' installation, no drivers are required, therefore this hub can be installed with minimum difficulty, ideal for both professional and first time users.
Specifications
Product ID: 42742
USB Standard: USB 2.0
Supported Bandwidth: 480Mbps
Chipset: MW7250E
Compatibility: USB Type A-equipped computers
Power Delivery: –
Special Features: –
Connectors
Inputs: 1 x USB Mini-B (Female)
Outputs: 4 x USB Type A (Female)
Power: Bus-powered