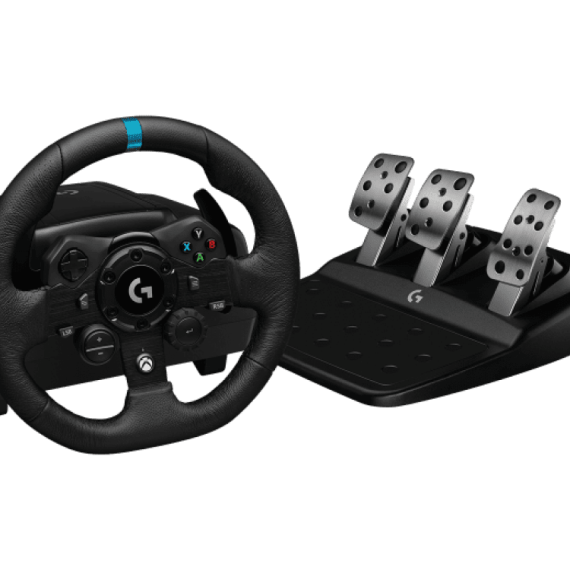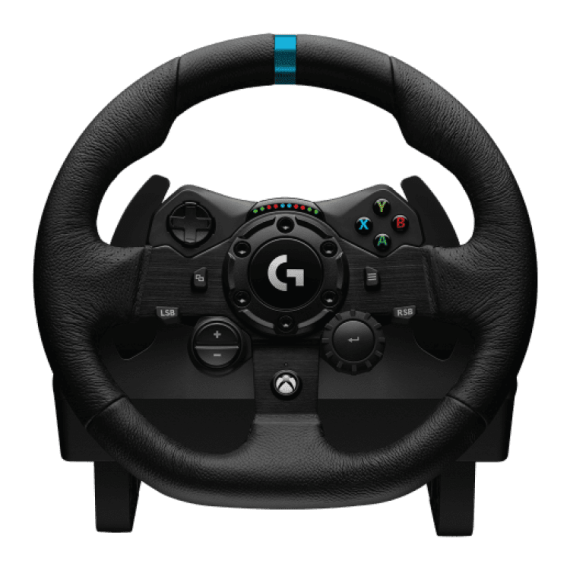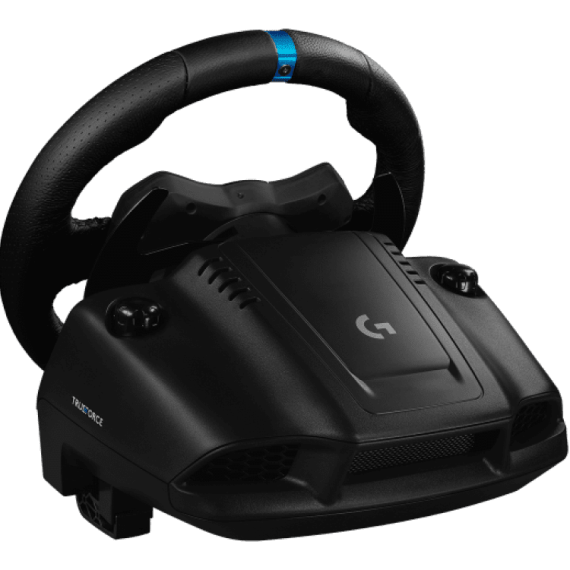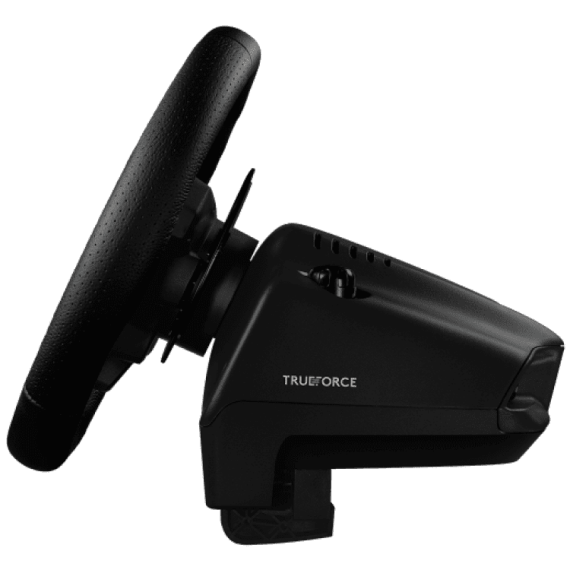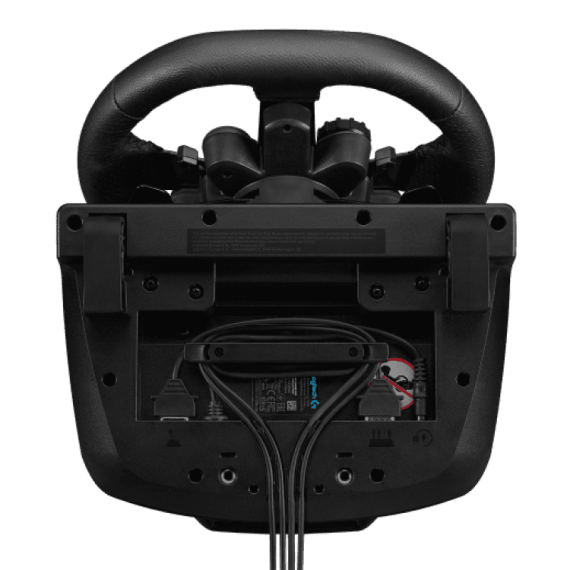 Logitech G923 941-000160 Racing Wheel and Pedals for Xbox One and PC
Logitech G923 Racing Wheel features next gen force feedback, launch assist control, premium builds, RPM indicator, on-wheel controls, progressive brake pedal and more.
Enquire Now
Description
FEEL THE FUTURE OF RACING
Meet the next generation of racing wheels. The award-winning Logitech G design is reengineered to dial into your game physics, delivering unprecedented realism. Feel the pistons pumping, the gravel crunching, and every shift, drift, and hairpin turn like never before.
NEXT-GEN SIMULATION
Our latest innovation in force feedback technology connects directly to in-game simulation engines and physics to produce higher fidelity, real-time responses. The feedback frequency range is also increased for dramatically improved detail and realism compared to previous generations.
CLOSED-LOOP MOTOR CONTROL
The right current means the right torque. G923's advanced firmware monitors all the current flowing through the wheel motors, continuously adjusting voltage to match outputs from game physics. By going beyond default settings, G923 delivers pinpoint accuracy and unprecedented realism.
MORE TRACTION.
LESS SMOKE.
Get off the starting line cleaner and faster with a programmable dual clutch launch assist in supported games.
CRAFTED FOR RACING
The classic design—modernized. The new colorway, premium brushed metal, automotive-style leather stitching, and polished pedals give G923 a professional finish. Form follows function with an integrated center marker and rotary dial.
ON-WHEEL GAME CONTROLS
Complete Xbox Series X|S, Xbox One, PS5 or PS4 controls are built right into the steering wheel. No matter how you race, every command is directly at hand.
24-POINT SELECTION DIAL
Traction, torque, brake force—it's all adjustable from an integrated dial that you control.5TRUEFORCE and advanced features require game integration. Visit logitechg.com/support/g923-xb1 for a complete list of supported games.
PROGRESSIVE BRAKE PEDAL
More responsive, more accurate. The progressive spring mimics the performance of a pressure-sensitive brake system for a real racing experience. Reposition the pedal faces for heel-toe maneuvers and even more control.
YOUR RIG. YOUR WAY.
Mix, match and upgrade your sim setup with a variety of Logitech G racing gear. The Racing Adapter also let's you control your brake force pressure on-the-fly.
CUSTOMIZE WITH G HUB
Take full control of your rig. Adjust wheel sensitivity, force feedback levels, and button customization via powerful G HUB Gaming Software for PC.7Download at logitechG.com/downloads Custom-build multiple profiles for any game and application.
Specifications
Product Id: 941-000160
WHEEL TECHNICAL SPECIFICATIONS
Rotation: 900 degrees lock-to-lock
Hall-effect steering sensor
Dual-Motor Force Feedback with TRUEFORCE
Overheat safeguard
PEDAL TECHNICAL SPECIFICATIONS
Nonlinear brake pedal
Patented carpet grip system
Textured heel grip
Self-calibrating
MATERIALS
Wheel spokes: Anodized aluminum
Wheel cover Hand-stitched leather
Steering shaft: Steel
Shifter paddles: Brushed stainless steel
Mounting clamps: Glass-filled nylon
Pedal frames and arms: cold rolled steel
Pedal piston sleeves: Polyoxymethylene thermoplastic (POM)
REQUIREMENTS (XBOX SERIES X|S AND XBOX ONE)
Xbox Series X|S or Xbox One game system
Game that supports Logitech force feedback racing wheel 1For a list of supported games, visit logitechg.com/support/g923-xb1
REQUIREMENTS (PLAYSTATION 5 OR PLAYSTATION 4)
PlayStation 5 or PlayStation 4 system
Game that supports Logitech force feedback racing wheel. 2For a list of supported games, visit logitechg.com/support/g923-xb1
REQUIREMENTS (PC)
Windows® 11 or Windows 10
150 MB of available hard disk space
USB 2.0 port
Game that supports Logitech force feedback racing wheel. 3For a list of supported games, visit logitechg.com/support/g923-xb1