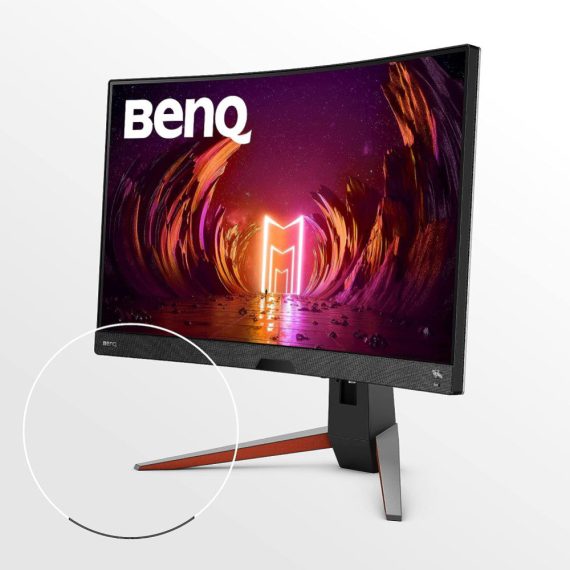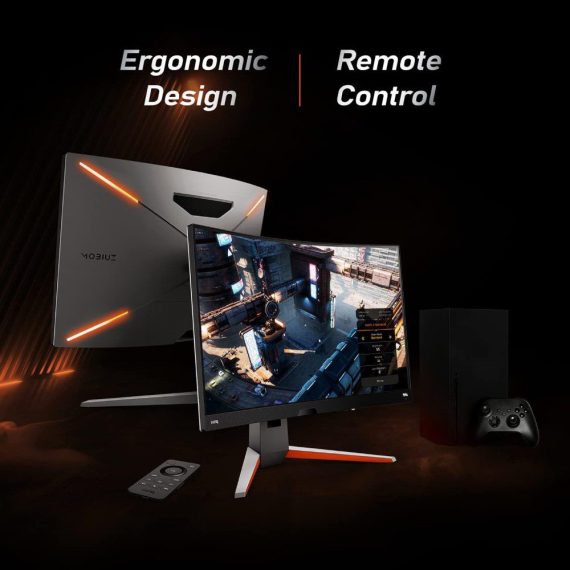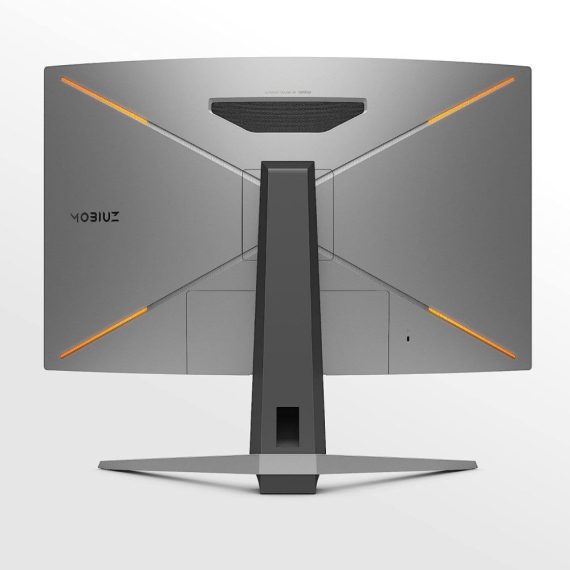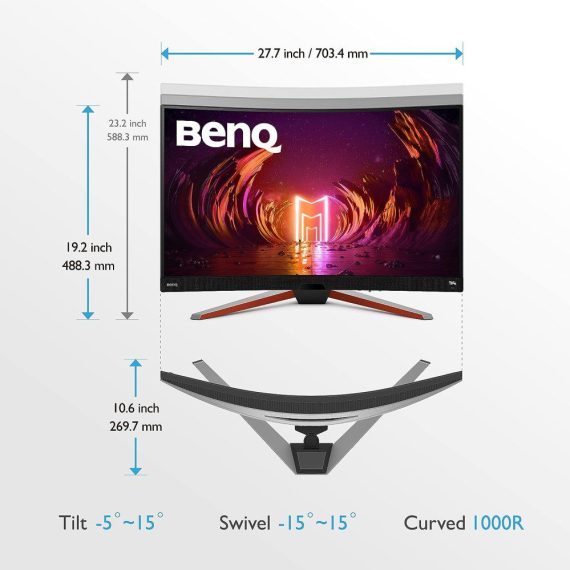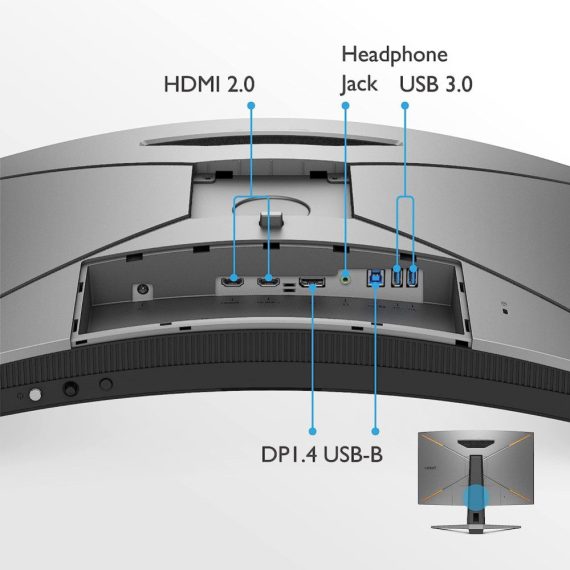 BenQ EX3210R 32 inch 1000R Curved Gaming Monitor
The BenQ EX3210R 32" 1000R Curved Gaming Monitor is a legendary window into the gaming universe. Its massive curved display, with 4K resolution, lightning-fast 165Hz refresh, and 1ms MPRT response time immerse you in epic battles and breathtaking landscapes. It's the best curved monitor for any gamer, featuring HDRi technology, BenQ treVolo sound system, Brightness Intelligence Plus, and FreeSync Premium for unparalleled smoothness. BenQ's MOBIUZ monitors are here to not be a barrier!
Enquire Now
Description
Welcome to a new dimension of gaming where every pixel is a gateway to extraordinary adventures. BenQ Curved Gaming Monitor is your portal to a world of stunning visuals, immersive gameplay, and unrivaled performance.
Immersive Curved Display 
Whether exploring vast open worlds or engaging in intense battles, BenQ's 32″ 1000R curvature display wraps around your field of vision, pulling you into the heart of the action for total engagement.
Flawless Visuals
With 4K UHD resolution, every scene comes to life with breathtaking clarity and vibrant colors. Marvel at the lifelike textures and razor-sharp details
165Hz+1ms MPRT=Fast!
Gain the upper hand in fast-paced games for a competitive edge with a blazing-fast 165Hz refresh rate and 1ms response time. No more motion blur and ghosting – BenQ's EX3210R always keeps you one step ahead of the competition.
HDRi Technology 
HDRi technology intelligently analyzes on-screen content and optimizes color, contrast, and brightness in real-time. This means you'll experience deeper blacks, brighter whites, and a broader spectrum of colors, making every frame come to life. This results in a display that's visually striking and easy on the eyes, reducing eye strain during long gaming sessions.
Brightness Intelligence +
With the Brightness Intelligence Plus feature, headaches, eye strain, and fatigue are no more. BenQ EX3210R adjusts its brightness based on the ambient light automatically for a seamless transition into the night.
Ergonomic Design
Designed for comfortable gaming with gamers in mind, BenQ offers 10 cm of height adjustability and 20° of tilt as well as a total of 30° of swivel, allowing you to find the perfect viewing angle for those extended gaming sessions.
 Built-in Speakers with True Sound
The monitor's built-in BenQ treVolo dual speakers deliver immersive true sound. On top of that,  The 5W subwoofer in the 2.1 channel audio setup produces powerful bass for that necessary extra oomph in the gunshots and explosions.
Comfortable and easy for eyes
BenQ's patented eye-care keeps your focused eyes on the action healthy through a slew of eye-protection suites including Low Blue Light, Flicker-Free, ePaper mode (B&W reading) and Color Weakness Mode (red and green filters for people with color vision deficiency).
Discover the BenQ EX3210R Now and embark on a journey of immersion, precision, and gaming mastery.
Additional information
| | |
| --- | --- |
| Size | 32" |
| Filter Category | Gaming Monitor, PC, Xbox Series S, Xbox Series X |
| Game Console Compatibility | PC |
Specifications
Product Number: EX3210R
Screen Size: 32 Inches
Resolution: 2560 x 1440 Pixels
Refresh Rate: 165 Hz
Response Rate: 1 ms MPRT