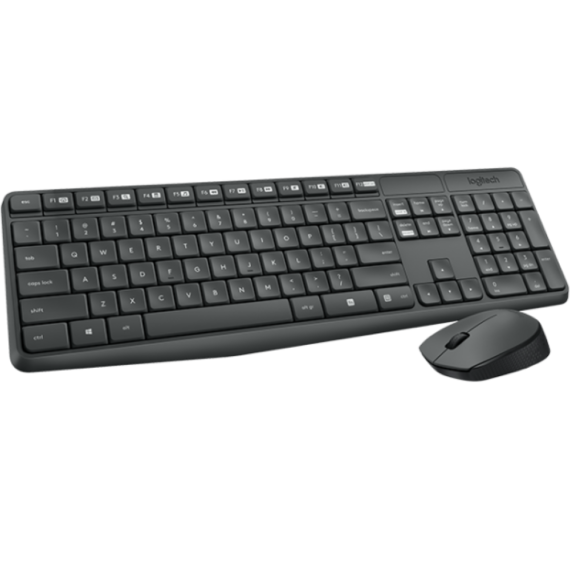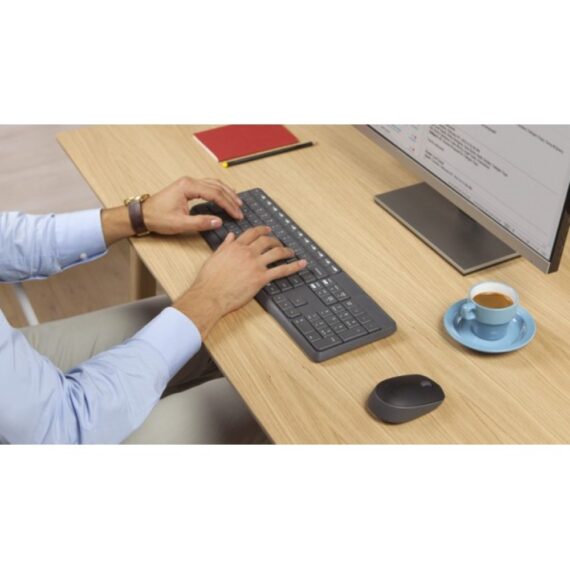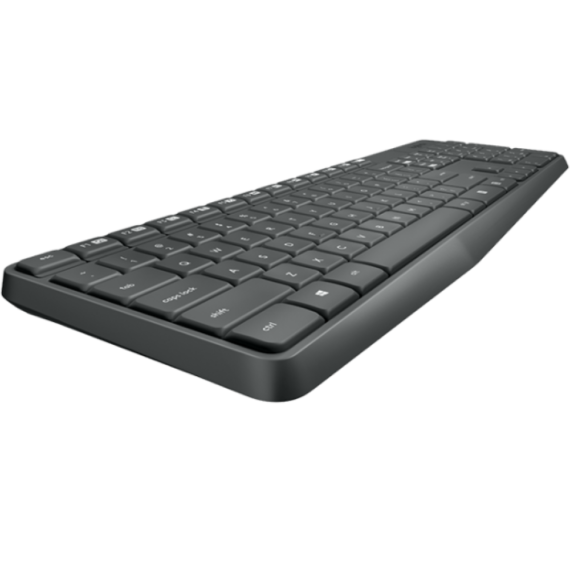 Logitech MK235 Black Wireless Keyboard and Mouse Combo US Intl 920-007931
The full-sized keyboard, and ambidextrous mouse—are fully wireless and complete. This duo delivers all the functionality you need in one comfortable, durable design that's easy to use and keeps your space nice and clean.
Enquire Now
Description
FAMILIAR KEYBOARD LAYOUT
No learning curve involved. You will enjoy the comfort and simplicity of a traditional full-size keyboard layout from day one.
Specifications
Product Number: 920-007931
Type as long as three years between battery changes and use your mouse for up to a year before replacing the battery.
Built to Last – Durable construction with sturdy tilt legs and spill-resistant design. Anti-fading treatment on each key so you never worry about losing the letters from your keys.
Reliable Wireless – up to 10meter range.