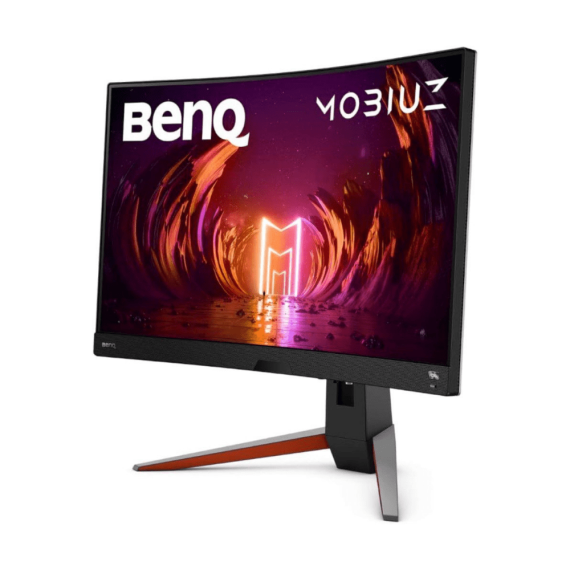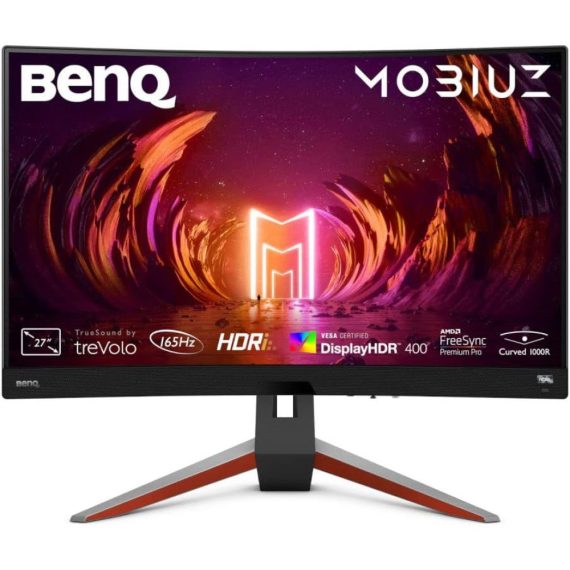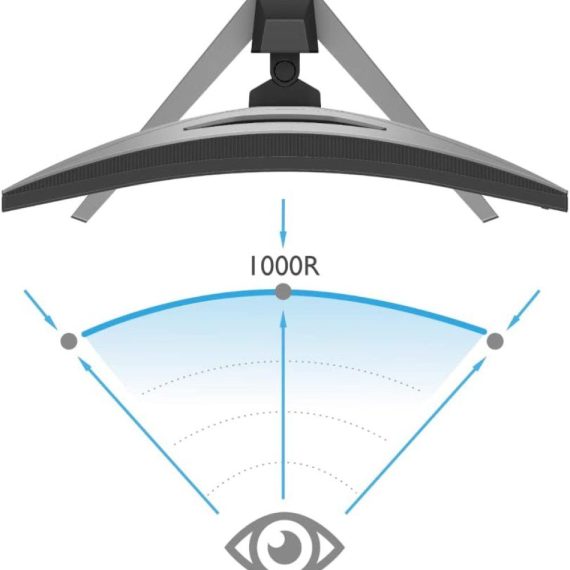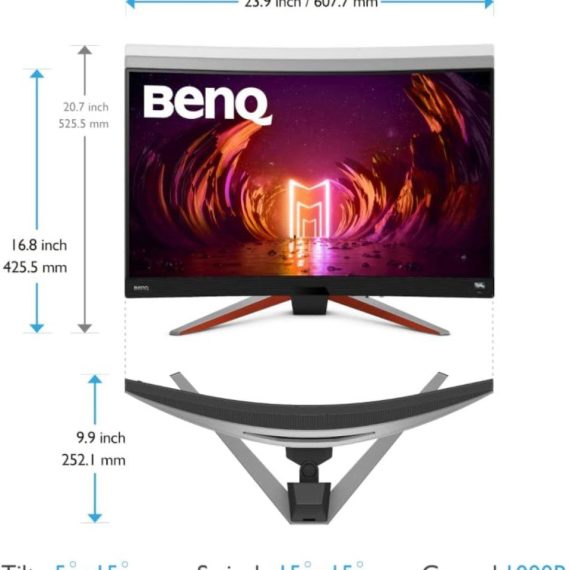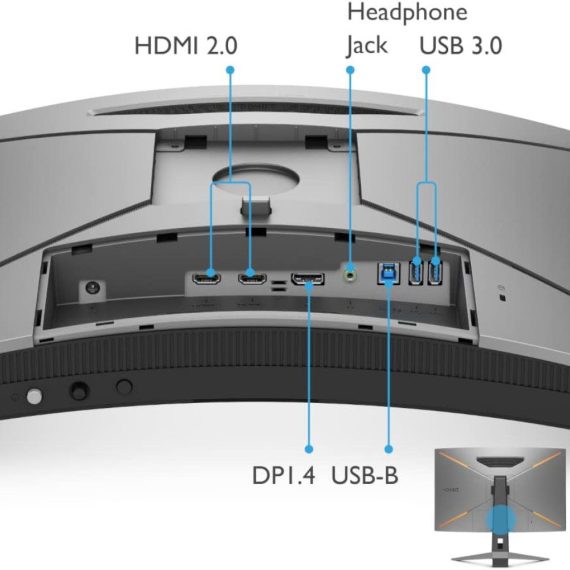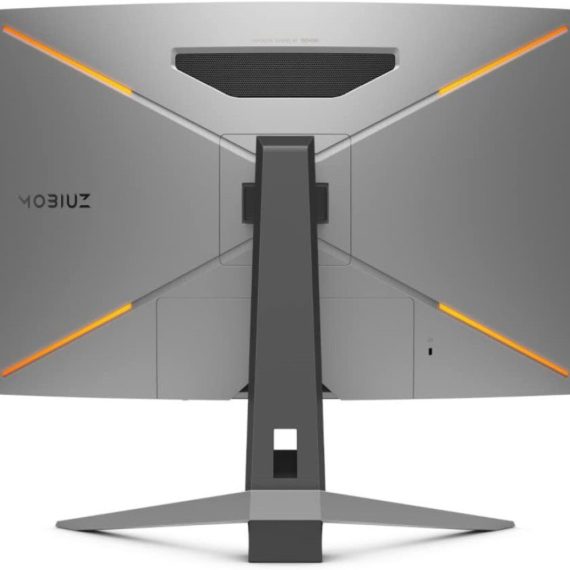 BenQ EX2710R 1000R Curved Gaming Monitor
BenQ EX2710R comes with 27 inch 1000R curved screen for intense imagery and deploys a sound field with 2.1 channel and DSP chip for your best gaming experience.
Enquire Now
Description
Imagine a New Reality
Wrap Your Senses in Vibrant Images and Dynamic Sound
Lose Yourself in the Subtle and Realistic Colors of the Game
MOBIUZ gaming monitors deliver the quality astute gamers demand. BenQ's proprietary HDRi automatically optimizes image color and clarity. No screen tearing gives a smooth visual experience increasing gamers' absorption in the gameplay ensuring the best gaming experience.
HDRi Makes HDR Content Smarter
HDRi auto-optimizes image color detail and clarity. It improves contrast by saturating colors and by auto-adapting to ambient light to make a unique MOBIUZ gaming experience.
Immersive Viewing Experience
The 1000R curvature envelopes your senses and your field of vision is filled with perfectly positioned gameplay.
Fast Response and No Tearing
The fast response reduces blurring effects on the screen giving you silky smooth movement for a much more absorbing gameplay experience.
Adjusting Light Intensity
Light Tuner provides subtler light and shadow while Black eQualizer reclaims details from improperly displayed dark sections.
Enchanting Sound Performance With Nothing to Plug In
Everything you need for superb sound reproduction is contained in this monitor. The built-in speakers and the five immersive sound modes designed just for gamers delivers a surround sound experience. Plug it in, turn it on and listen, nothing more to do. It's a much higher-quality alternative to headphones and avoids the hassle of having to connect external speakers.
True Sound by treVolo
BenQ's treVolo experts designed a player-specific surround sound field and special sound mode for different game types which configures high-middle and bass settings.
Additional Powerful Subwoofer
Catch every low-pitched bass note like the rumbling of gunfire. The 2.1 channel amplifier's 5W subwoofer delivers vibrant bass.
So Comfortable It's As If the Screen Doesn't Exist
Wearing a headset is hot and cumbersome. Switching from device to device is a nuisance. You often find you have stiff shoulders, a stiff neck, or aching wrists and arms. MOBIUZ monitors aim to eliminate all these sources of discomfort that distract you from the game. Achieve total immersion in your gameplay without the inconvenience of those common niggling discomforts.
Eye-Care Tech for Extended Game Playing
Eye-Care tech is easy on your eyes so you experience greater comfort during long gaming sessions.
Brightness Intelligence Plus
Brightness Intelligence Plus adjusts display brightness and color temperature for a more comfortable viewing experience. Headaches, eye strain, and fatigue are a thing of the past as this monitor adapts brightness relative to your surroundings.
Color Weakness Mode
Red and green filters help individuals with common types of color vision deficiency distinguish colors more easily.
Additional information
| | |
| --- | --- |
| Size | 27" |
| Filter Category | Gaming Monitor |
Specifications
Product Number: EX2710R
Screen Size: 27 Inches
Resolution: 2560 x 1440 Pixels
Refresh Rate: 165 Hz
Response Rate: 1 ms MPRT