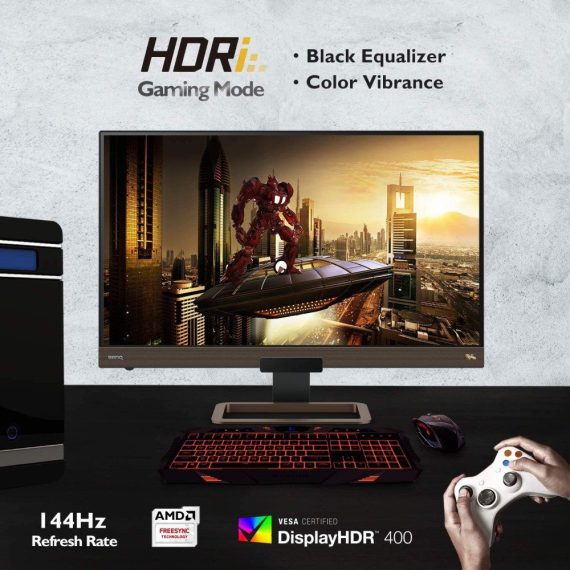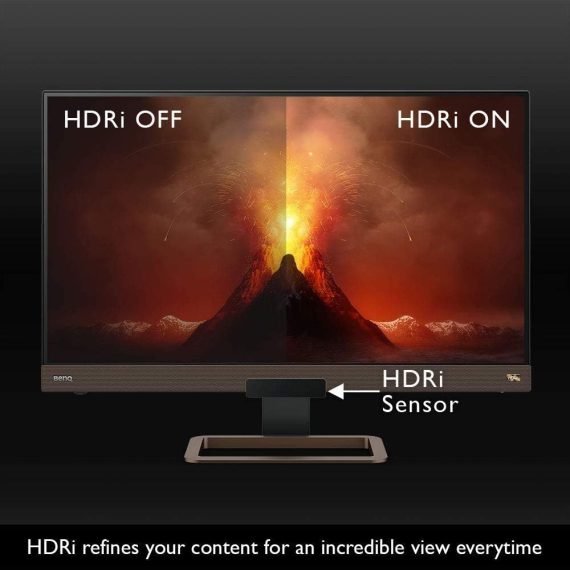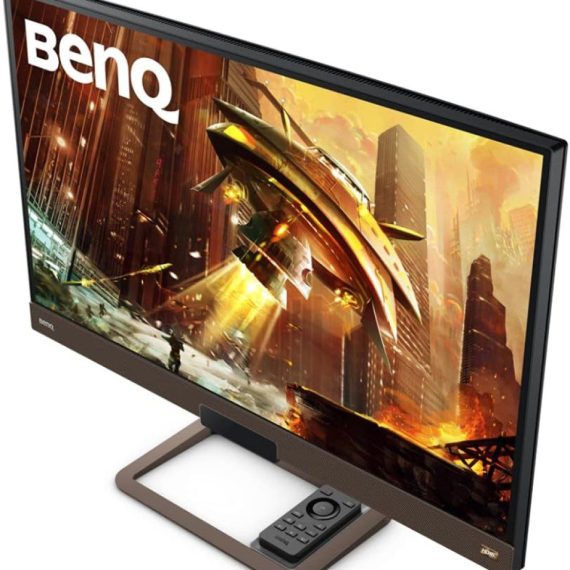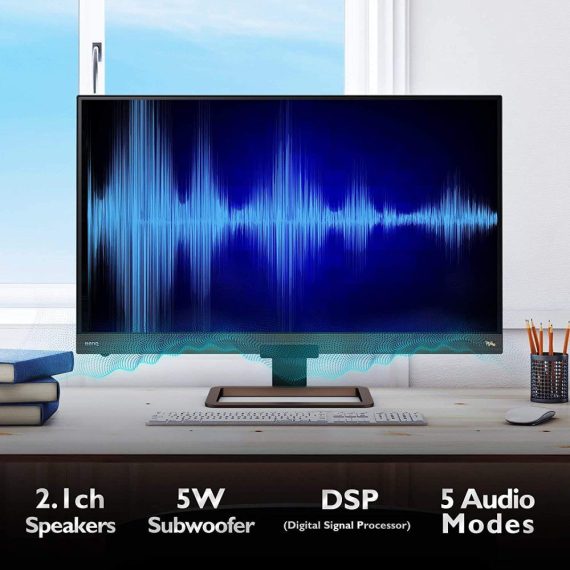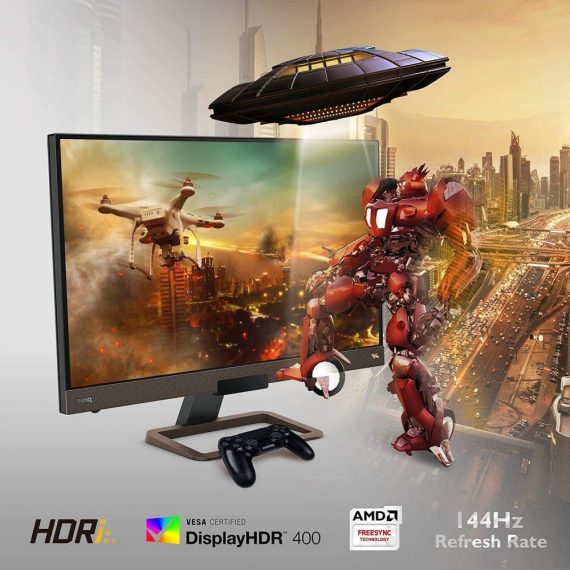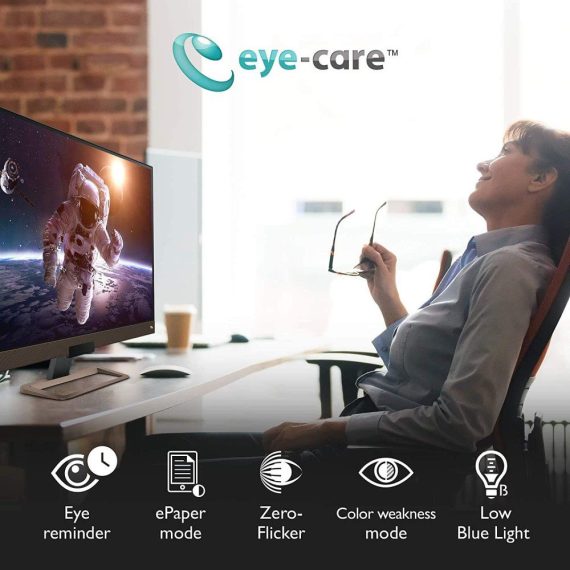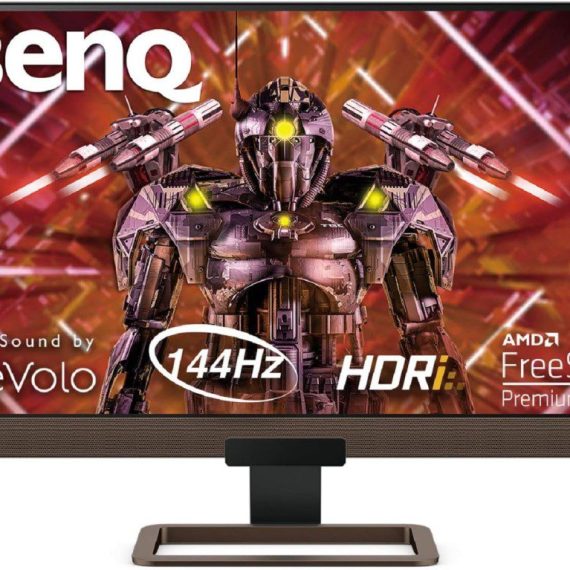 BenQ EX2780Q 27 inch 144Hz Gaming Monitor
BenQ EX480UZ leverages 4K UHD OLED panel with HDRi, 0.1ms GTG, 120Hz, and AMD Freesync™ Premium and superior visual features to deliver immersive experience.
Enquire Now
Description
Wrap Your Senses in Vibrant Images and Dynamic Sound
OLED:The Power of Realness
OLED breaks through the limitations of traditional LED monitors. Organic compounds allow for higher resolution and greater color saturation, more vivid colors and purer blacks. Futuristic fantasies and the darkest depths of the universe are now presented in the most realistic way ever. With 0.1ms GtG fast response, targets are always right where you expect!
True Color Reproduction
The OLED display delivers true natural colors with perfect hues, great saturation, and clear contrasts, expressing perfect black as no backlight is needed.
HDRi Makes HDR Content Smarter
HDRi, finetuned by BenQ color experts, auto-optimizes image color detail and clarity. It improves contrast through color saturation and by auto-adapting to ambient light for a unique MOBIUZ gaming experience.
Light Tuner
With Light Tuner, choose from 20 color settings for your favorite effect. Create the FPS or RPG experience that's right for you.
Black eQualizer
Black eQualizer brings out all the details in dark areas of the screen.
Reduce mirrorlike reflections
The EX480UZ anti-glare display reduces mirror-like reflections for a better gaming experience
Superior Sound by treVolo
Enchanting Sound Performance for Full Immersion
Everything you need for superb sound reproduction right here. Built-in speakers and five immersive sound modes designed for gamers deliver surround sound like you've never experienced. Plug it in, turn it on, and find yourself taken away.
Scenario Mapping
Pair each of your Quick OSD presets with an input. Simply change your input and your settings automatically adjust.
Remote Control
EX480UZ comes with remote control to switch settings fast
KVM
KVM supports one keyboard and mouse between your PC and console. EX480UZ comes with USB-C 90W power delivery for easy charging
HDRi Hotkey
with HDRi hotkey, switch MOBIUZ monitor's HDRi setting in an instant
Eye-Care Tech for Extended Game Playing
Eye-Care tech is easy on your eyes so you experience greater comfort during long gaming sessions.
Brightness Intelligence Plus
Brightness Intelligence Plus adjusts display brightness and color temperature for a more comfortable viewing experience. Headaches, eye strain, and fatigue are a thing of the past as this monitor adapts brightness relative to your surroundings.
Color Weakness Mode
Red and green filters help individuals with the common types of color vision deficiency distinguish colors more easily.
Additional information
| | |
| --- | --- |
| Size | 27" |
| Filter Category | Gaming Monitor |
Specifications
Product Number: EX480UZ
Screen Size: 27 Inches
Resolution: 3840 x 2160 Pixels
Refresh Rate: 120 Hz
Response Rate: 0.1ms GtG