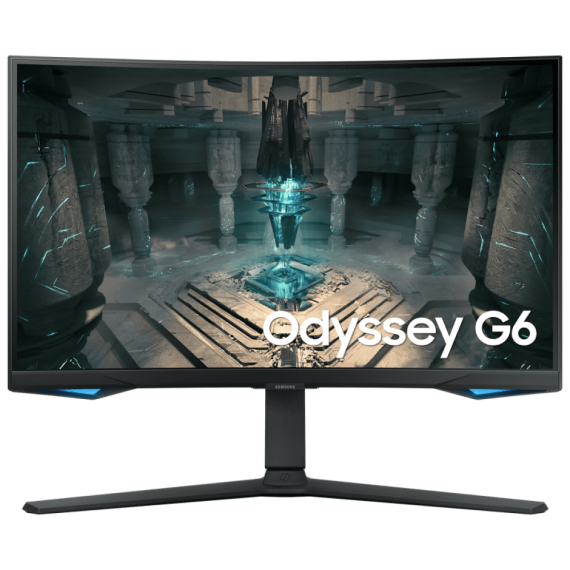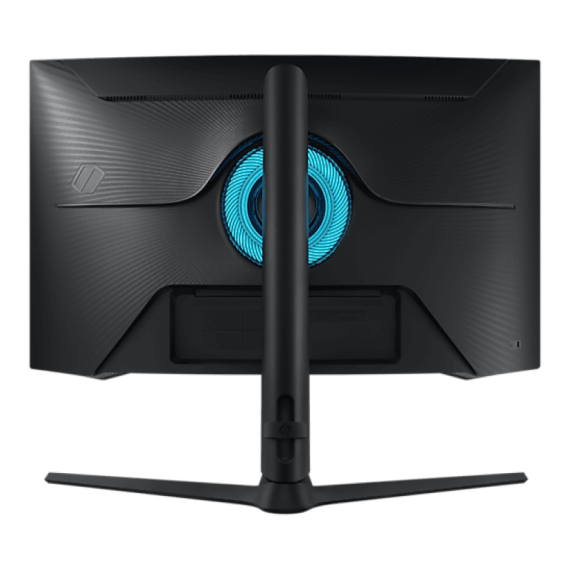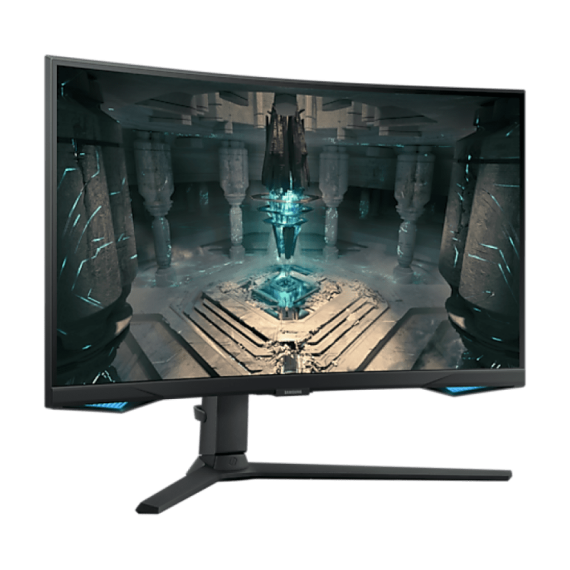 Samsung LS27BG650EMXUE 27″ QHD Gaming Monitor
Prepare to be mesmerized by the ultimate gaming monitor – The Samsung Odyssey G6 27" QHD monitor. Designed with the best gaming features that gamers demand, it is equipped with a QHD, HDR600 display and AMD FreeSync Premium Pro combined with a 240Hz refresh rate and 1 ms response time. This gaming hub is your path to enter a world of immaculate performance and crisp visuals that will redefine your gaming experience.
Filter Category :
new arrival
Enquire Now
Description
Crisp Visuals with QHD
The Samsung 27″ Gaming Monitor boasts an impressive QHD (2560 x 1440 pixels) resolution, delivering visuals with four times the pixel density of Full HD. Every game comes to life with astonishing clarity and precision. Enjoy vivid and detailed landscapes and lifelike character details, and gain a competitive edge with the ability to spot every hidden enemy.
DisplayHDR 600 – See Every Detail
Indicate the whole picture with the new dimension of color and contrast and immerse yourself in vibrant, natural colors and deeper blacks with Samsung Display HDR 600 technology. Witness a level of realism that sets a new standard for gaming displays in its class.
AMD FreeSync Premium Pro: Tear-Free Gaming
Silky-smooth gameplay with no screen tearing. The Samsung Odyssey G6 features AMD FreeSync Premium Pro technology, synchronizing the monitor's refresh rate with your graphics card. This results in seamless, tear-free gameplay, even during fast-paced sequences.
Smooth and Fluid Gameplay
Achieve the highest level of gaming precision at its most fluid with the incredible 240Hz refresh rate. Offering unparalleled smoothness and fluidity with its remarkable 4x higher refresh rate and incredibly quick 1ms response time, this monitor makes any immersive experience free from motion blur and ghosting. Whether you're racing around corners, engaging in intense firefights, or exploring open worlds.
Smart TV Experience
Dive into streaming and entertainment directly from the monitor with Samsung TV plus capabilities. Relish streaming movies and TV series, browsing online content, or simply discovering enjoyable multimedia experiences outside of your gaming sessions. Enjoy complimentary live entertainment without any bothered downloads or registrations through Samsung TV Plus's streamlined platform. Through Universal Guide, users receive customized content suggestions based on their interests.
Cloud Gaming with Game Hub
With the built-in WiFi in the Samsung Odyssey G6 , access your favorite games with ease. Cloud gaming services, your favorite consoles, and PC content can all be accessed quickly via the Samsung Game Hub through streamlined setup processes. Turn on and start playing seamlessly thanks to advanced game streaming technology and storage limitlessness.
Immersive 1000R Curvature
The 1000R curvature creates a truly immersive gaming experience. Feel like you're inside the game, and expand your field of vision with an ultrawide game view with a 21:9 aspect ratio; the visuals will surround and captivate your senses. See more of the battlefield and gain a competitive advantage with a panoramic view of your gaming world.
CoreSync + Core Lighting Design
Personalize your gaming setup with CoreSync and Core Lighting Design and pull yourself into the heart of the action. Take your atmosphere to new heights with Core lighting's multi-color options, which vividly illuminate your space. Seamless harmony between the virtual and actual worlds is enabled by CoreSync's groundbreaking matching of on-screen colors.
Information at a Glance
Take charge of your game settings with the Game Bar. With ease, you can now monitor the standing of key settings like FPS or HDR. Alter response time, screen ratio, and game picture mode without switching screens for uninterrupted gaming focus.
Auto Source Switch+
Fast transition effortlessly switches between newly connected devices with Auto Source Switch+. Whether it's your gaming console, PC, or streaming device, the monitor instantly detects and adapts so you can focus on what matters most in the moment.
Ergonomic Stand
Samsung monitor comes with an ergonomic stand that allows you to customize your viewing angle and height with HAS (Height Adjustable Stand) 120º, Tilt -9.0º ~ 13.0º, Swivel-15.0º ~ 15.0º and Pivot-92.0º ~ 92.0º. VESA-standard monitor arms help your comfort during long gaming marathons and always put you in the optimal position.
Unleash your true gaming prowess with the Odyssey G6 27″ – Welcome to the future of gaming excellence, where performance, visuals, and innovation converge.
Specifications
Refresh Rate: 240Hz
Screen Curvature: 1000R
HDR(High Dynamic Range): VESA DisplayHDR 600
Response Time: 1ms (GTG)
Eye Saver Mode: Yes
Flicker Free: Yes
Quantum Dot Color: Yes
Game Mode: Yes
Virtual AIM Point: Yes
FreeSync: FreeSync Premium Pro
Game Bar 2.0: Yes
Core Sync: Yes
Auto Source Switch+ : Yes
Ultrawide Game View: Yes
Operating System: Tizen™
Sound Mirroring: Yes
Display Port: 1
Display Port Version: 1.4
HDMI: 2EA
HDMI Version: 2.1
Headphone: Yes
USB Hub Version: 3
Ethernet (LAN): 1 EA