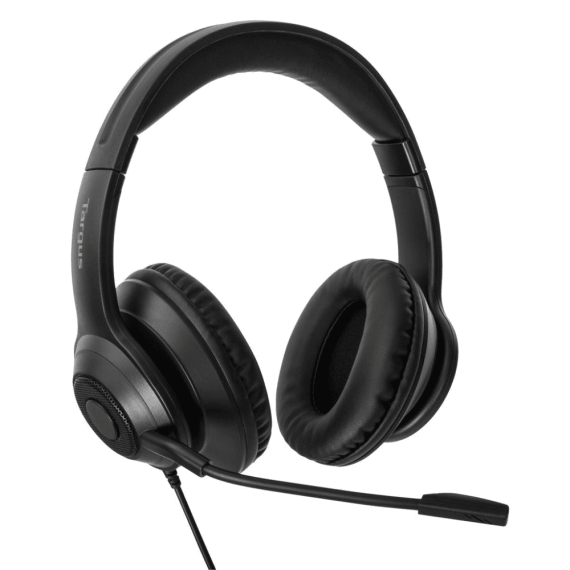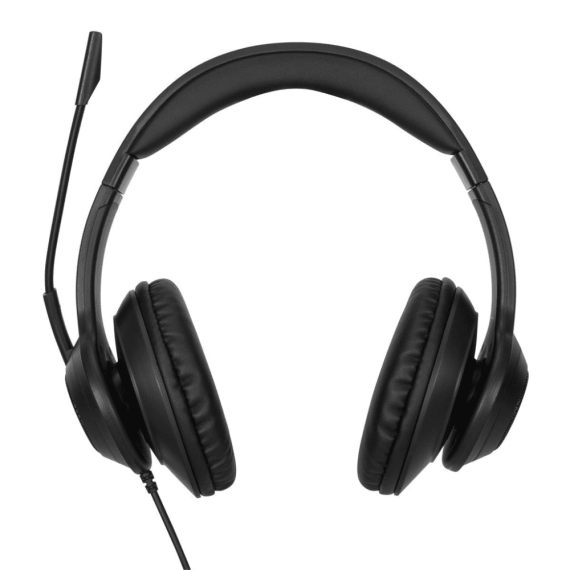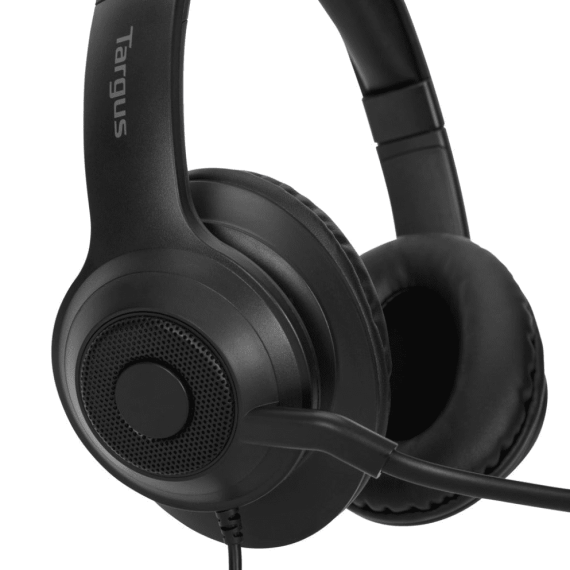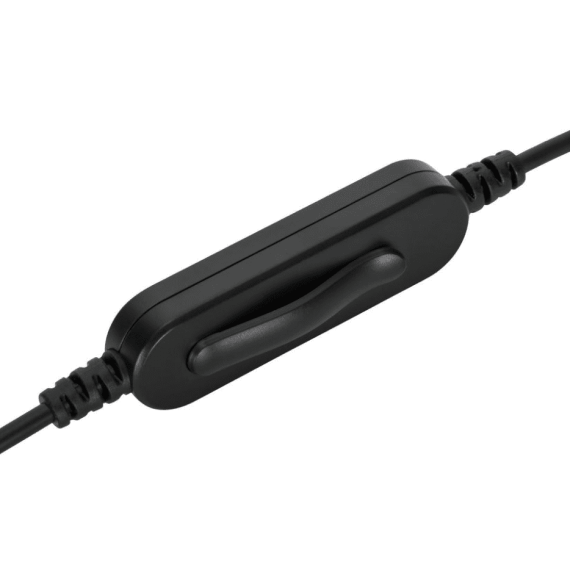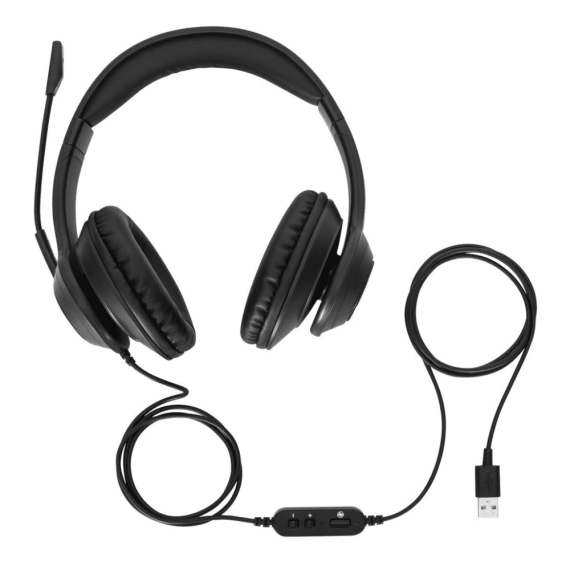 Targus AEH102GL Wired Stereo Headset
Targus AEH102GL Wired Stereo Headset provides enhanced stereo sound, volume control, and soft-touch comfort for all-day wear
Enquire Now
Description
Connect your next call with the Targus® Wired Stereo Headset and help increase productivity and comfortability without cradling a phone or fussing with the muffled sound of your laptop microphone. Whether you are video conferencing with the department or collaborating with a co-worker, taking calls with a headset allows you to use your computer, take notes, or multi-task if necessary.
With its soft padded adjustable headband and earpieces, this lightweight headset offers a comfortable, secure fit for all-day wear. The rotatable, omni-directional boom microphone allows you to find optimal mic placement. Equipped with directional noise-cancelling technology, this headset microphone is fine-tuned to suppress ambient sound and ensure speech clarity for your conference calls. The dual over-ear speakers are designed to deliver optimum sound quality whilst providing passive noise cancelling to block out the noise around you. And this stereo headset isn't just for calls, it can be used to listen to music for a full immersion experience at work or at play. Bonus: Volume control is built right into the cord so there's no need to take your headset off to adjust the sound.
All Day Comfort
The on-ear design paired with soft touch ear pads provide wearable comfort all day. Lightweight, comfortable and balanced, you'll hardly notice you're wearing them.
In-Line Controls
Pump up the volume (or turn it down) without taking off your headset. The buttons are conveniently built into the cord, so you can make quick sound adjustments at your fingertips.
Optimised Stereo Sound with passive noise-canceling
Unlike the typical single earpiece mono headset, the Targus® Wired Stereo Headset has dual earpieces so both of your ears are covered. Need to focus on a task at hand or listen sharply to that video presentation? The padded earpieces provide passive noise-canceling for filtering and blocking ambient sound and noise too.
Specifications
Product Id: AEH102GL
Works With: Universal via USB-A connection
Headset Type: Stereo
Rotatable Mic: Yes
Noise Cancelling Mic: Yes
Controls Location: In-Line
Connection Type (Wired/Wireless): Wired USB-A